The Local Investors' Guide to Los Angeles Real Estate
Written By
Belong on Nov 6, 2022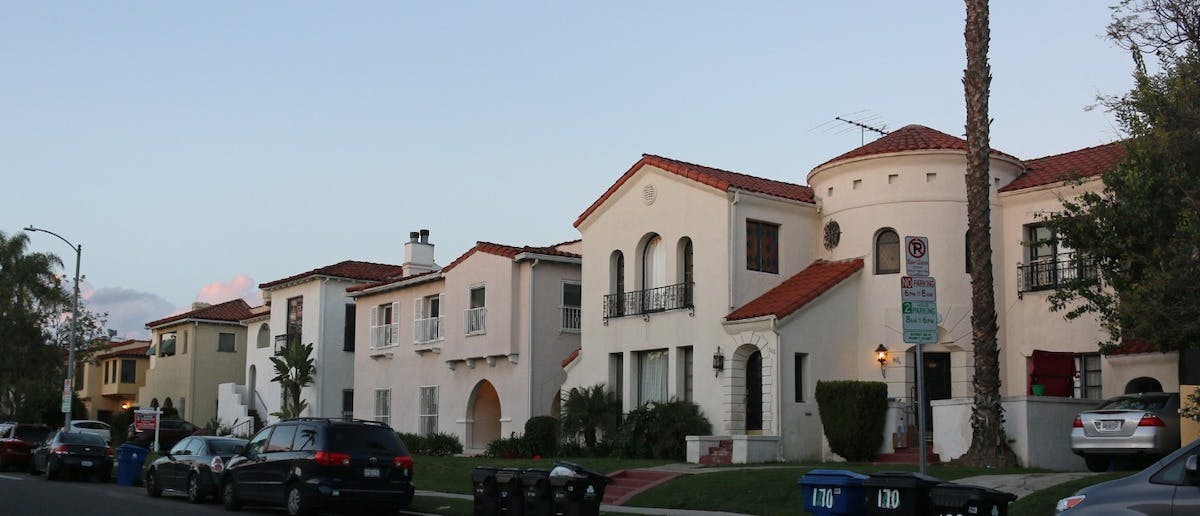 Whether it's for fame, fortune, or just a good old dose of sunshine, Los Angeles has an allure that attracts people from across the country and the world. 
This means the rental market stays incredibly tight, with properties always in demand. This is excellent news for homeowners who have — or are considering putting — a property on the rental market. 
Most homeowners weigh up their options between using their home as a long-term rental under a lease agreement or using the property for short-term vacation rentals on a platform such as Airbnb. In LA, this decision is fairly straightforward due to the city cracking down on short-term rentals to make more investment properties available for LA residents. 
Whether you're now considering the long-term rental market or are considering purchasing an investment property in Los Angeles, this guide brings together some handy resources to help you get the most out of your home. 
Is it better to have a long-term rental or short-term vacation home in Los Angeles? 
In 2019, Los Angeles introduced the Home-Sharing Ordinance that eliminated the use of investment properties as short-term vacation rentals. In order to apply for a short-term rental ordinance, you must provide evidence that you reside in the home for at least six months of the year. If you don't, and you want to use the home exclusively for rental income — long-term rental is the way to go. Homes found to be operating as a short-term rental without a permit or in breach of the eligibility criteria risk daily fines.  
The good news is that if you rent your home on a lease agreement, you can benefit from a steady income for 12 months and are eligible for generous tax benefits that don't apply to short-term rentals or homes used part-time by friends and family. You'll also have significantly less turnover and reduce the cost of wear and tear on your property from having the same residents in place for a year or more. 
Own a condo or single-family home in Los Angeles? Belong offers a unique home management service and residential experience to all LA neighborhoods!
How much property tax will I pay on a home in Los Angeles?
The average property tax rate for California is 0.76% (accurate as of August 2022), though as a large state this can vary between counties. For LA County, you can learn more about property taxes and run address searches through their online property tax portal here.
How much rent should I charge for a home in LA?
Los Angeles rents are often reported to be among the highest in the nation. But does that mean you can go big and ask for sky-high rents? Or is it a better strategy to be more reasonable and attract a resident at a price they can afford for the long-term? 
When looking at median rents and stats available online, it's worth remembering that these are asking-rents for available properties only and aren't reflective of what is actually being paid in the market. These medians often incorporate high-end luxury properties that aren't indicative of all rents, especially with LA's rent control laws in effect.
When helping homeowners price Los Angeles rental properties, Belong uses technology to blend live market data with an all-important metric: real demand for each home. We determine the right price for your home that will maximize rental income and keep vacancies low, long-term. 
Once your home is on Belong, we get a true measure of the market by looking at impressions, clicks, tour sign-ups and how many people have started applications. With all that data at our fingertips — plus local-market benchmarks — we can work with homeowners to react quickly and maximize rental value, while minimizing vacancy. 
As a result, we trump the property management industry with 66% less vacancy. And our residents want to stay, with 71% renewing their 1-year lease (and unlike property management companies, this is done at no cost to homeowners). 
Read More: How to Price Your LA Rental Property To Attract Long-Term Residents
Who are the best property management companies in Los Angeles?
The best way to ensure your new investment home is well-kept and profitable is to find the best company to help you manage it. But when comparing the best property management companies across California, you'll be looking at a handful of differences between them all. Things like how much they charge for management fees and how often you're going to get slogged for more (if they even tell you!). 
With Belong, there's no comparison. Because Belong isn't a property management company, it's a completely unique experience that is humanizing the rental market. 
Belong does things differently, by:
Guaranteeing rent for homeowners
Hiring vetted in-house tradespeople and not charging mark-ups
Providing cutting-edge marketing and video tours to everyone, not just those who pay the most
Not charging hidden fees like setup costs and lease renewal charges
Offering real 24/7 concierge-level support, not just logging maintenance emergencies 
Shielding owners from costly evictions
Providing moving services to get you out and new residents in
Offering financial solutions for managing cash-flow on your terms
Helping you to maximize your ROI with personalized asset management advice
Going beyond the owner portal for maintenance logging with a mobile app designed for both homeowners and residents to manage their entire renting experience
Using true market data and real-time interest from potential residents to maximize the value of your home
Applying any management fees paid to date as a discount towards brokerage fees if you choose to sell the home
Even though Belong topped the list when we compared Calirfornia's top-ranked property managers, it became clear we were comparing apples with oranges. Find out if your LA property is eligible for Belong here. 
Read More: We Outrank The Best Property Management Companies in California
Discover why Los Angeles la-la-loves Belong
We love LA — our local Belong team has over 40+ years of real estate industry experience in the Los Angeles area. From the waterfront living in the Venice canals and the mid-century modern villas in the Hollywood Hills, to the traditional neighborhoods sprawled along Ventura and the Wilshire Corridor condos, our residential network is open to single-family homes and condos right across Los Angeles. LA loves us too…but don't take our word for it. Here's what some local homeowners are saying about Belong...
First, I will say being a "landlord" is not easy, so handing over the reigns to Belong is the best decision I could have made!  From renting my place at a great rate, to moving in the new renter, everything was taken care of.  I no longer have to worry about calls on nights and weekends with a request from my tenant. Belong handles repairs, including finding vendors.  So far, it has worked well." - Lea HS
My experience with Belong has been great. Very responsive, definitely on top of their game." - Anas D