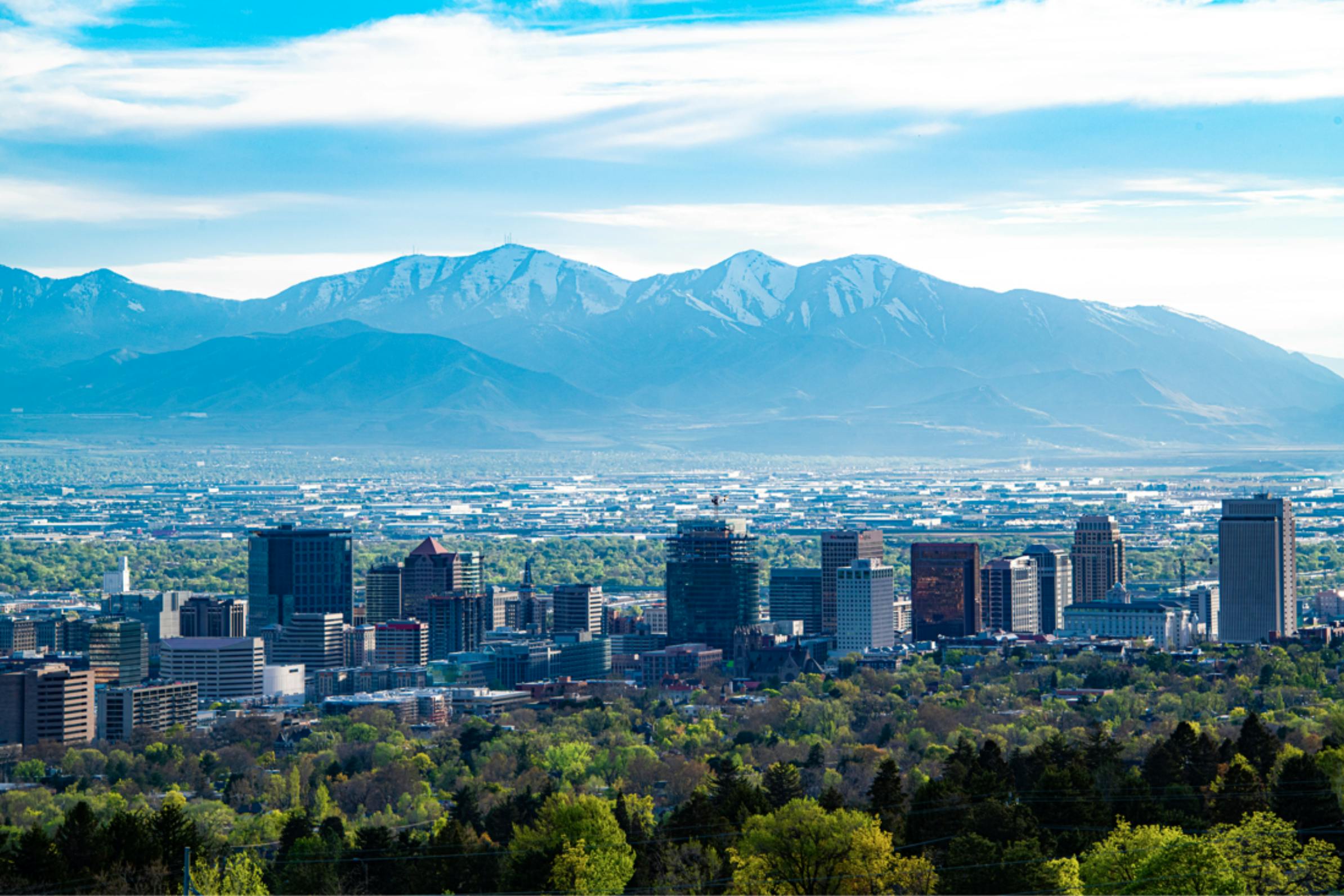 You own a home. We have someone to love it.
Get Started
Belong has a very different vision for the US housing market than the one that currently exists. One where homes are in the hands of real people, not corporations. Helping homeowners to achieve their financial goals through real estate and to help those who rent long-term to find a sense of belonging in the houses they call home. 
Today we're excited to bring this vision to the vibrant and scenic urban hub of Salt Lake City. We're bringing Utah industry-busting services that are top-rated and beloved by over 2,000 homeowners. 
Because property management in Salt Lake City is long overdue for an upgrade. If you've been shopping around for someone to look after your SLC rental home, we're sure you'll agree: it's a sea of sameness. Even the best property managers in Utah leave a lot to be desired. This is exactly why Belong has arrived in Salt Lake City to challenge the status quo. 
How? With an innovative alternative to property management that puts people first, enabled by best-in-class technology and services. 
Making renting lovable in Salt Lake City
Can your property manager guarantee your rent every month? Are they on hand 24/7 to answer any questions you or your residents have, at any time of day or night? We didn't think so. Before you hunt through endless lists of property managers in your neighborhood, we want to tell you why you should ditch them entirely. 
We don't count our achievements by years of service, but real innovations to the industry. Here are 13 ways that Belong is revolutionizing renting for homeowners in Salt Lake City:
Guaranteed Rent
Receive your rent on time, every month, regardless of when it's paid by residents


24/7 Concierge Support
Both homeowners and residents have access to real-time support with Belong PRO, going above and beyond emergency maintenance requests.


Transparent fees
No hidden costs like setup fees or lease renewal charges.


Modern-day marketing
No extra fees for rental marketing must-haves like photography and video.


Market-driven insights
Belong utilizes market data and real-time interest to maximize the value of your home.


Everything at your fingertips
Get support, documents, cash flow insights, contractors, and even finance and insurance solutions, all in one easy app.
 

Long-term residents
Belong takes a personalized approach to match the right people, so they stay longer and feel at home.


Innovative financial solutions
Homeowners can manage cash flow effectively, even splitting the cost of maintenance and placement fees.


Eviction protection
Owners are shielded from up to $15,000 in legal costs if we ever place the wrong people.


Extensive vendor network
Belong connects homeowners with a vetted network of over 10,000 professionals for repairs and renovations.


Comprehensive insurance solutions
Belong offers insurance options that protect homeowners, their properties, and residents.


Lightning-fast listing responses
Belong directly integrates with top rental platforms such as Zillow and Zumper, getting you responses faster and vacancies filled. 


BelongX
The newest way to self-manage a rental home without the worry, accessing many of Belong's top-rated offerings including guaranteed rent and insurance. 
…and we're just getting started! 
By partnering with Belong PRO, you won't have to deal with the common complaints of traditional property management companies including poor communication, bad tenants, hidden fees, low-quality maintenance work, and high property vacancy. 
Financial security for self-managing rental owners in Utah
Want to manage your own Salt Lake City rental home? We can help there too. 
If you would still prefer to be a hands-on homeowner and manage your own rental home, Belong can support your financial security. Our latest innovation, BelongX, allows you to manage your own residents and rental home, giving you access to:
Guaranteed rent and rent collection via the Belong app
Belong's Rental Home insurance products
Credit Bureau Reporting
BelongX is also available nationwide, so if your rental home is outside our Belong PRO Salt Lake City network, you can still qualify for guaranteed rent. 
Learn more about BelongX here.
Refer a homeowner in Salt Lake City
If you know someone looking for a property management solution in Salt Lake City, we also have a referral program for homeowners. You can earn $1,000 if your referral joins the Belong PRO network. Learn more here.
The best way to rent out your Salt Lake City home
Belong is simplifying the rental experience across the US and helping homeowners reach their financial goals on their own terms. If you own a rental home in Salt Lake City, now is the time to find out if you're eligible to ditch property management forever and join Belong PRO. 
If you're elsewhere in Utah or prefer to keep control over your own property management, BelongX can provide the financial security you need to keep your cash flow and tenancy running smoothly. 
Undecided on what you need for your rental home in Utah? Check out this handy side-by-side comparison. 
Sparsh Mehta
Head of Marketing
I grow new markets and bring our industry-changing experience to homeowners and residents around the country. Lover of the Outdoors, Scuba Diving, Skiing, Hiking, Live Music, and all things Technology.