The Local Investors' Guide to Tampa Real Estate
Written By
Belong on Nov 3, 2022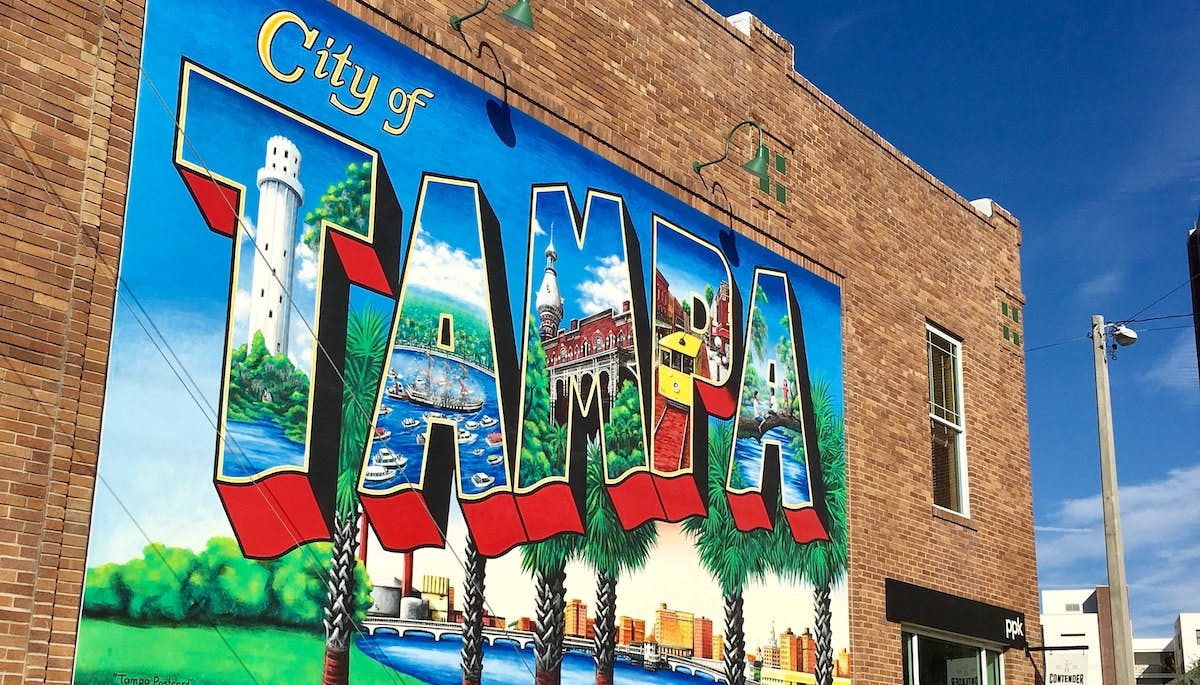 With stunning beaches and an enviable outdoor lifestyle (without the price tag of Miami), Florida's Tampa is a market on the rise. While it's true that Tampa doesn't attract the same sky-high rents as Miami, the lower entry point makes Tampa an attractive destination for real estate investment as it becomes an enticing alternative for homeowners and residents priced out of other markets. 
If you own a single-family home or condo in Tampa, or are considering a rental investment in the city, this guide will direct you to tips on everything from property taxes and rental management for Tampa. 
Is Tampa a good place to invest in real estate?
PwC's Emerging Trends in Real Estate report places Tampa and St.Petersburg at #5 in the top-ranked real estate markets. This is because this market is large and diverse, while being more affordable than neighboring cities. The report places Tampa in the "Super Sun Belt" market category. Cities in the Super Sun Belt market are among the fastest growing in the US, with solid economic performance and fast recovery from pandemic-led downturns.
With a strong nation-wide demand for single-family homes to rent, if you already own or have inherited a Tampa property and are considering putting it up for rent, now is a great time. 
Pro Tip: For guidance on real estate investing in Tampa, Belong offers in-house asset management services for homeowners, with strategic advice on how to achieve financial goals and optimize rental income. Contact us for a consultation.
How much rent should I charge in Tampa?
The last few years have been a wild ride for the housing market in the US. With huge shifts in migration, inflation, interest rates and property prices, the simple fact is that the housing market in Tampa isn't the same market of years past. The rental market is no different. Property values have changed too much, we're all playing a different game now. Yet, it seems this is news to the property management industry, who are still using a handful of comps to price Tampa homes in this complex market.
Belong addresses these rapid changes in real-time, by taking a modern approach to pricing homes on the rental market. In fact, Belong has ditched the property management model to offer a completely new approach to the rental market.
When helping homeowners in Tampa, Belong uses technology to blend live market data with an all-important metric: real demand for each home. We determine the right price for your home that will maximize rental income and keep vacancies low, long-term. And because we extend our services to renters as part of our community, we attract the best of the best to place in your rental property. Learn more about real-time rental valuations for Tampa in this article. 
Read More: The Realistic Way To Price a Miami Rental Home When The Market is Mad 
How much property tax will I pay in Tampa?
Property taxes in Tampa are collected by Hillsborough County. While the tax will vary per property, the average property tax rate for Florida is 0.89% (accurate as of August 2022). Compared to other states, this places Florida around the middle-range, ranked 23 out of 50 for the lowest property tax rate. You can get a more accurate estimate using the Hillsborough County Property Appraiser search function. 
Who are the best property management companies in Tampa?
The best way to ensure your investment home is well-kept and profitable is to find the best company to help you manage it. But when comparing the best property management companies across Florida, you'll be looking at a handful of differences between them all. Things like how much they charge in management fees and how often you are going to get slogged for more (if they even tell you!). 
With Belong, there's no comparison. Because Belong isn't a property management company, it's a completely unique experience that is humanizing the rental market. 
Belong does things differently in Tampa, by:
Guaranteeing rent for homeowners
Hiring vetted in-house tradespeople for repairs and construction — no charging exorbitant mark-ups on third-party contractors
Providing cutting-edge marketing and video tours to everyone, not just those who pay the most
Not charging hidden fees like setup costs and lease renewal charges
Offering real 24/7 concierge-level support (not just logging maintenance emergencies) 
Shielding owners from costly evictions
Providing moving services to get you out and new residents in
Offering innovative new financial solutions for managing cash-flow on your terms
Helping you to maximize your ROI with personalized asset management advice
Going beyond the owner portal for maintenance logging with a mobile app designed for both homeowners and residents to manage their entire renting experience
Using true market data and real-time interest from potential residents to maximize the value of your home
Applying any management fees paid to date as a discount towards brokerage fees if you choose to sell the home
Even though Belong topped the Florida list (you can see the rankings here) when we compared Tampai's top-ranked property managers, it became clear we were comparing apples with oranges. 
Read More: Why Florida's Top-Rated Property Managers Are More 80s Than Miami Vice
Discover why Florida loves Belong
Belong offers end-to-end home management services and a beloved rental experience to the homeowners and residents in all 80+ Tampa neighborhoods, 40 + Miami neighborhoods, and 100+ Orlando neighborhoods. 
We love South Florida so much that we even moved the Belong headquarters to Miami, proudly taking part in the city's unique energy (the sun and the food doesn't hurt either!). Florida loves us too — but don't take our word for it, here is what Florida homeowners are saying about us…
Great personal experience with Belong. They treat you like people versus other agencies that are focused on numbers. I recommend Belong 110%" - SBF 
Wonderful experience with Belong Property management. They are taking wonderful care of my tenants. The level of professionalism they have shown is impressive, I will continue working with them as long as I have properties." - Thalina V
Think your Florida home belongs with us? Check out one of our local homeowner pages below to see if you qualify:
To speak to someone about listing your rental home, you can also call 786-628-0600 (English) or 786-786-1073 (Español).