What Smart Home Tech Do Renters Want Most in 2023?
Written By
Melanie Kershaw
Last Updated May 17, 2023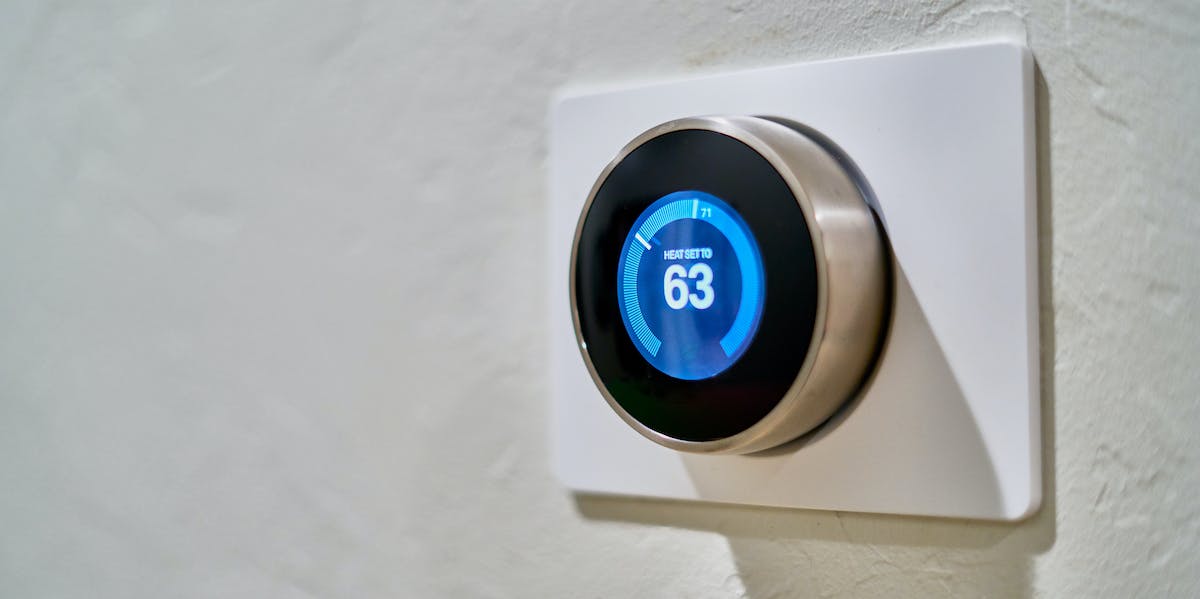 Renters appreciate smart home technology in their living spaces as much as homeowners. What was once seen as an optional luxury has fast become something we interact with daily, making our homes more comfortable or efficient. This has made the technology more accessible for everyone, including people who live in rental homes. 
A 2022 survey from Rent.com found that 82% of renters want at least one smart device or system in their home. Expectations aren't wild either — 41% say 1-2 devices would be their preference.
Of course, as the homeowner there are pros and cons to investing in smart home tech. You don't want to be forking out for products and installation unless you can be certain that 
a) it will offer a return on your investment and 
b) that it won't cause more trouble than it's worth! 
Let's look at the pros and cons of tech in rental homes. Then we'll dive into five options that attract renters to help your home achieve strong interest and long-term love on the rental market.
Contents:
What are the benefits of smart home technology in rentals?
What are the drawbacks of smart home technology in rentals?
What smart home products do renters want most?
What are the benefits of smart home technology in rentals?
1. Smart home devices can provide energy and cost savings for your residents 
The biggest drawcard for residents is smart home features that will save them money in the long run. Technology such as smart thermostats and automated lighting systems can save energy and reduce utility bills for residents. Offering lower running costs is a good incentive for spending a little more on rent, knowing there will be savings on the cost of living. 
2. Smart home devices can improve security on your rental house
Improving the security of your rental home can be hugely beneficial to both you and your residents. For starters, landlords have a legal duty to provide a safe and habitable home for their tenants, which includes taking reasonable steps to minimize the risk of crime taking place on their property. Investing in smart devices that can reduce crime will not only make your residents feel safer, it could also reduce your liability for criminal activity and even lower your insurance premiums. 
3. Remote monitoring lets you take quick action to protect your rental home
There are now smart home products on the market that can alert homeowners to problems before they become emergencies, for example:
Smart smoke alarms that detect carbon monoxide levels, allowing you to evacuate residents if levels are dangerous
Water sensors that alert of leaks to avoid flooding and excessive damage to your home
Doorbells with video and/or motion sensor cameras can notify of any unauthorized access to the property when it's vacant. If you do notice suspicious activity on your property, you can alert the police. 
What are the drawbacks of smart home technology in rentals?
1. Investing in smart home devices may not be worth the upfront investment
If technology won't increase the perceived value of your home, you won't be able to pass on any costs in your rent. The more you spend, the more it will eat into your rental home cash flow, so it's important to consider what people really want/need before spending money. 
2. Not all smart home technology will be compatible with your resident's devices
Like any technology, you get what you pay for. You might find a great bargain on Amazon, but if that budget knockoff from China isn't compatible with the devices your residents use, it won't add any value to your rental home. A frustrating user experience won't do anything to endear people to staying in your home. 
3. Connected rental homes can create privacy concerns for residents
It's important not to install filming devices within a rental home that you can view residents on, as this is a violation of their privacy and quiet enjoyment of the home. There's also the possibility of having a connected device hacked — providing unauthorized access to your rental home. Do your research on how secure technology is before investing in any devices. 
Read more: The Dos and Don'ts of Home Security in a Rental Property
4. Network outages could lead to distressed phone calls
Smart home technology relies on stable internet connections and regular software updates. Network outages or device malfunctions have the potential to cause chaos if your residents can't control them until the issues are resolved. The last thing you want to do is add 'tech support' to your long list of jobs as a rental homeowner, especially if you're also managing the property yourself. This is another reason not to invest in products that are too cheap/unreliable and to make sure essentials such as locks can also be accessed manually. 
What smart home products are the best investment for a rental home?
So when it comes to smart home technology, what is or isn't worth investing in for a rental home? Here are five smart home products that make the most sense for rental homes.
1. Smart thermostats
When it comes to tech that renters want, smart thermostats top the list. The rent.com survey showed that if renters could choose one smart home device, a thermostat would be it. Smart thermostats have the potential to save energy and utility costs for residents and are fairly inexpensive as far as devices go. 
Some new thermostats such as the Google Nest also offer HVAC monitoring, alerting homeowners when filters need changing or there's a repair issue to address.  
2. Smart smoke and carbon monoxide detectors
This might not be high on the most-wanted list, but smoke detectors are legally required for all homes. Upgrading to a smart smoke detector in your rental gives you the benefit of being able to receive alerts during emergency situations and monitor carbon monoxide levels. It's important to remember that your home won't always be occupied, so being able to know of fire danger when the home is vacant could save you thousands of dollars in damages. 
3. Video doorbell
Video doorbells can be a great entry point for security cameras, without the privacy concerns or expense of monitoring an entire home. You can allow residents to control them when your home is occupied and take over to monitor the home when it's vacant. They can be a good security option to monitor for parcel theft or unauthorized access via the front door. 
4. Connected spaces to work from home
Renters who need a place to both live and work will pay a premium for great work zones and it will avoid disgruntled WFH'ers leaving due to poor coverage and connectivity. 
While not a 'smart home device' per say, don't overlook the importance of having spaces that can be connected easily for modern professionals who work from home. This could be as simple as ensuring there are enough outlets for laptops, to buying a wifi extender such as Amazon's eero or Google's Mesh wifi. 
5. Smart package lockers
If your rental is in an apartment or condo, a smart package locker could be a very attractive feature for your rental home. Even for single-family homes, if you're looking to attract working professionals that spend a lot of time outside the home, secure ways to receive parcels can be quite valuable and may attract higher rent. 
Smarter, connected home management for your rental house
Thermostats and video cameras aside, what if you could make your entire rental experience smarter and better connected? Belong does exactly that, combining industry-busting technology with human smarts to make renting lovable for both homeowners and their residents. 
Our 'smarter' rental home features include:
…and we're just getting started! To find out how a smarter alternative to property management could help you achieve your financial goals, find out if your home is eligible for the Belong network. 
Mel Kershaw is a Content Lead at Belong. With an extensive background working with technology companies including Eventbrite and Yelp, she's always looking for ways to create educational and informative articles that simplifies tech and solves problems for her audience.