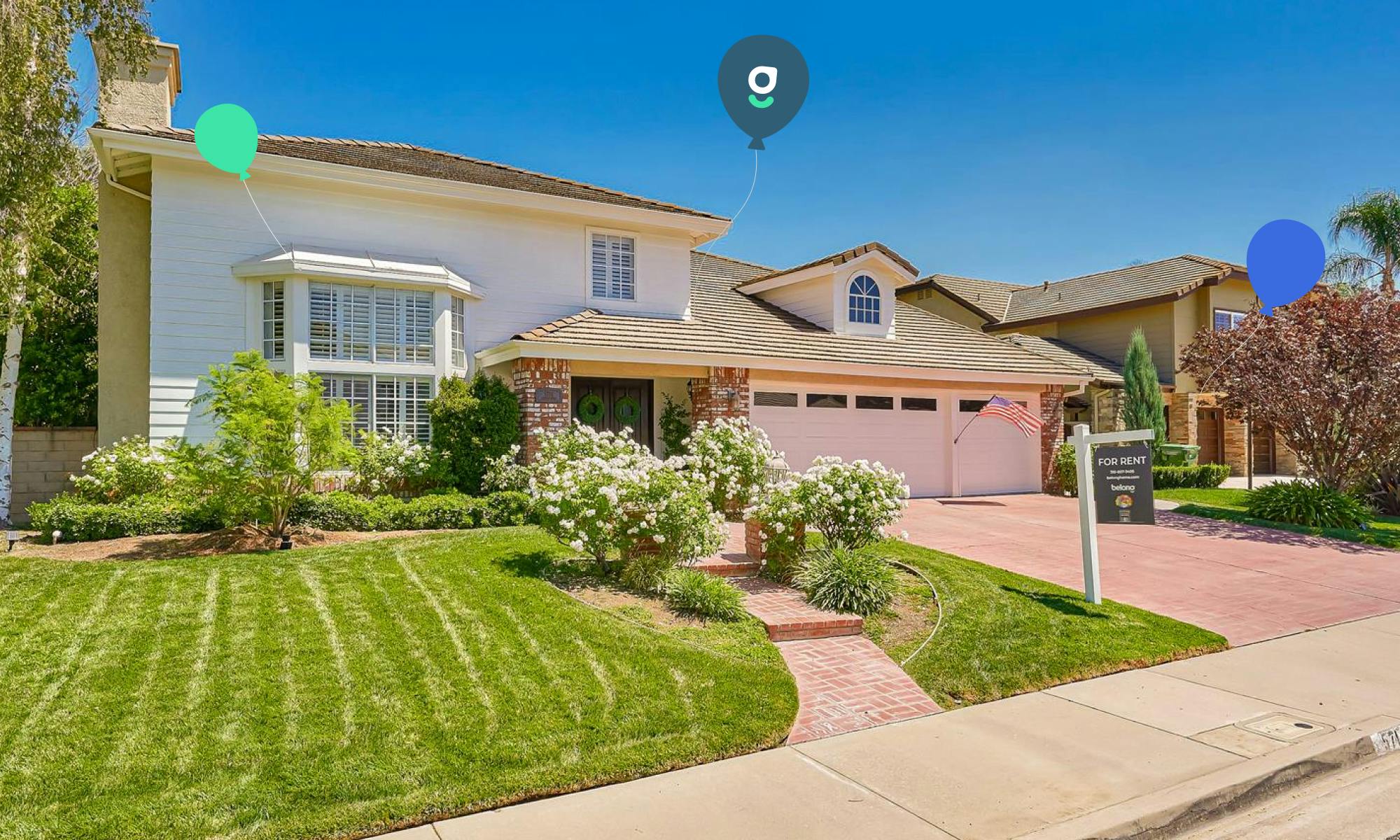 Get Your Home Loved With Belong Today
Learn More
Belong is making the rental experience lovable for both homeowners and their residents. 
How? We start by finding wonderful humans that will treat your home as their own. Then we protect your rental home and provide financial security with guaranteed rent, dedicated insurance, and expert support, 24/7. And we make everything accessible from one simple app.
We'll use a clever combination of high-tech pricing algorithms and local insights to set the right rent price that suits your home, the local area, seasonality, and real-time demand. Then we'll pay your rent like clockwork, (regardless of when your residents pay us).  
But what do you need to get guaranteed rent for your rental home? If you're wondering exactly how it all works — you're in the right place. Let's walk through the simple steps of getting your rental home loved by Belong. 
Getting your home loved by Belong in 5 easy steps
Getting your rental home managed by BelongPRO takes a few simple steps:
1. Set your rental cash flow and financial goals
To get started, tell us where your home is located and your ongoing expenses such as mortgage and HOA fees. This information helps us understand the potential cash flow of your rental home to conduct a wealth analysis. 
You can start with your rent analysis here. 
2. Join BelongPRO or BelongX

Armed with your financial goals, one of our friendly team members will guide you through the process of signing up to BelongPRO.
At the time of writing, BelongPRO is available for single-family rental homes and condos in the following regions:
With many more coming soon. 
If your home is outside our BelongPRO network, you can still access guaranteed rent and financial support with BelongX. Download the BelongX app on Android or iOS to get started. BelongX is available to self-managing landlords across the US — learn more here.
Wondering if either Belong PRO or BelongX is the right fit for you? Compare now!
3. We'll get your rental home move-in ready
Now the fun really begins. We've got your goals in sight, but it's time to get your home sparkling for its new residents. 
Belong has a proud track record of attracting the best long-term residents for our homeowners. This starts with a home inspection to make sure people fall in love with your rental quickly and at the right price. 
We'll inspect the functionality and safety of your home and provide you with a report on how to get the best possible rental income. These reports also ensure that all homes in our network are safe, and livable and don't pose unnecessary liability risks for our homeowners. 
If you do need any repairs or maintenance work, we can connect you to a professional in our 10,000+ strong vendor network. You can even spread the costs over the term of your lease so you can get positive cash flow quicker. 
4. Sit back while your home is listed and loved
It's time for your home's close-up. First impressions count, so Belong will get expert photography and video of your home looking its very best (included in your management fee, no hidden charges here). 
Belong listings integrate with the most popular real estate sites — including Zillow, Zumper, Trulia, apartments.com, Craigslist, PadMapper, Hotpads and Rentable. This increases views for your home listing by 30-50% and we get an average of 29 qualified applications for every home listed.
Our integration speeds up the application process too. Applicants can submit their details from any site, feeding straight into the Belong system. This lets us contact and find the best resident faster than a traditional property manager could. 
5. Approve your perfect long-term residents
BelongPRO experts will handle all applications for your home, ensuring everyone is vetted fairly and legally. We'll check employment, financials, references, and rental history. We are thorough. We don't just run the numbers, we also speak to applicants to find the best fit for your home long-term. All you need to do is give the ok. 
Our long-term mindset means that more than two-thirds of Belong residents renew their 1-year lease. This provides stable, guaranteed income for homeowners and a house that stays in great condition. 
All residents are required to have renters insurance with liability coverage, for extra peace of mind. Belong also offers dedicated landlords insurance for homeowners to protect your all-important asset. 

What happens after your home is loved?
Seamless Lease Management and Resident Support
Once your trusted residents have moved in, our commitment to making your rental experience lovable doesn't stop. Belong provides a dedicated concierge service and a 24/7 support team to manage every aspect of the lease, ensuring both homeowners and residents have a stress-free experience.
Lease Signing & Move-in: We handle all the paperwork and logistics, making the lease signing process smooth and efficient. We even work with your HOA (if applicable) and we ensure your residents enjoy a seamless move-in process.

Repair and Maintenance: If your residents encounter any issues or maintenance needs during their stay, they can easily submit requests through their Belong account. Our team coordinates with skilled professionals from our extensive vendor network to address these concerns promptly.

Move-Out Assistance: At the end of the lease term, when your residents decide to move out, we manage the entire process. This includes conducting move-out inspections, coordinating necessary repairs or maintenance to prepare the property for the next residents, and overseeing the turnover process.
Our comprehensive approach to lease management ensures that your rental property remains in excellent condition and continues to generate steady income. We handle all communication and logistics, allowing you to enjoy the benefits of hassle-free rental management.
With Belong, you can trust that your home is in good hands throughout the entire lease, from the moment residents move into the turnover process when they decide to move out. We're dedicated to making your rental experience truly lovable for both homeowners and residents.
Access everything you need in the Belong app
As soon as you join Belong, you'll have full visibility of your rental home 24/7 through the Belong app on iOS or Android devices.  
The Belong app allows you to:
Contact your concierge at any time of day or night (yes, even weekends!)
Keep up with the marketing of your home and view your online listings
Get updates on your home and residents directly in the app 
Track your rental income and monthly earnings
Access cash flow insights and tax documentation
Review and approve maintenance requests
Manage your finances with the option to spread the cost of insurance and maintenance expenses
Buy landlords insurance to protect your rental home
Secure your rent and great residents now
What if you could ditch property management services to modernize your entire rental experience? Belong does exactly that, combining industry-busting technology with human smarts to make renting lovable for both homeowners and their residents.
Tell us about your rental home now to get started, or learn more about BelongX for self-managing landlords here. 
Sparsh Mehta
Head of Marketing
I grow new markets and bring our industry-changing experience to homeowners and residents around the country. Lover of the Outdoors, Scuba Diving, Skiing, Hiking, Live Music, and all things Technology.