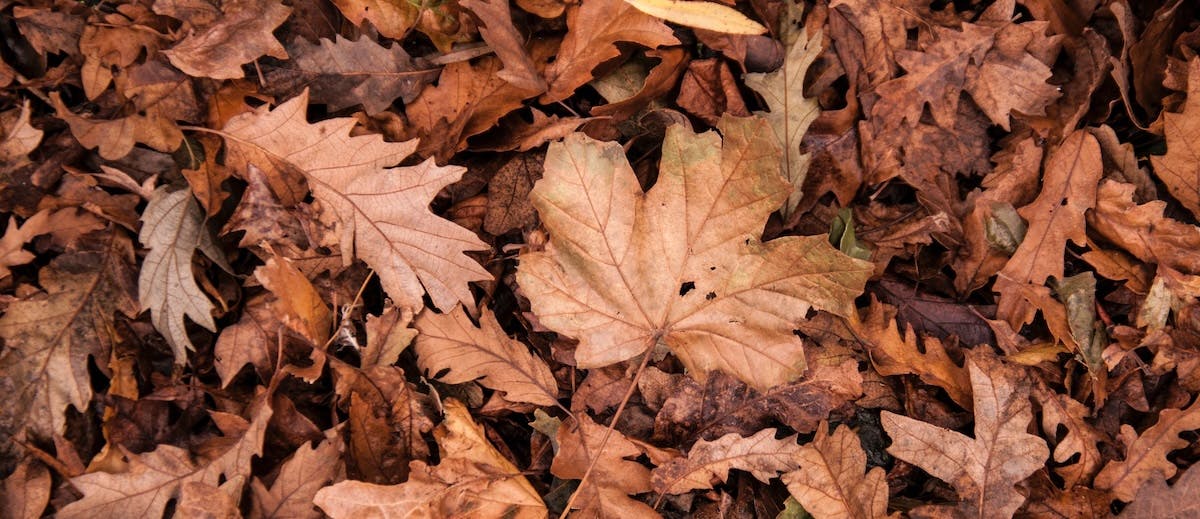 It's fall season and while your focus may be on how many jack-o-lanterns your front lawn needs — it should also be on maintenance for your rental home.
Owners of rental homes have an obligation under state landlord-tenant laws to keep their property in good repair and ensure the home is habitable. Fall is a great time to check on the repair and maintenance needs of your rental before the winter chill sets in. This will ensure your home is free of leaks and has plenty of heat and hot water for your residents, avoiding liability issues. 
The fall and winter months are also when homes sell or rent for less than the warmer months. If you have a home that needs a lot of work, getting it done now will have it in top shape for the peak seasons ahead. 
6 tips for essential fall maintenance on your rental home
Whether your rental home is in Austin or Orlando, Seattle or Sacramento, here are six essential fall maintenance tips for keeping your rental home in the best condition.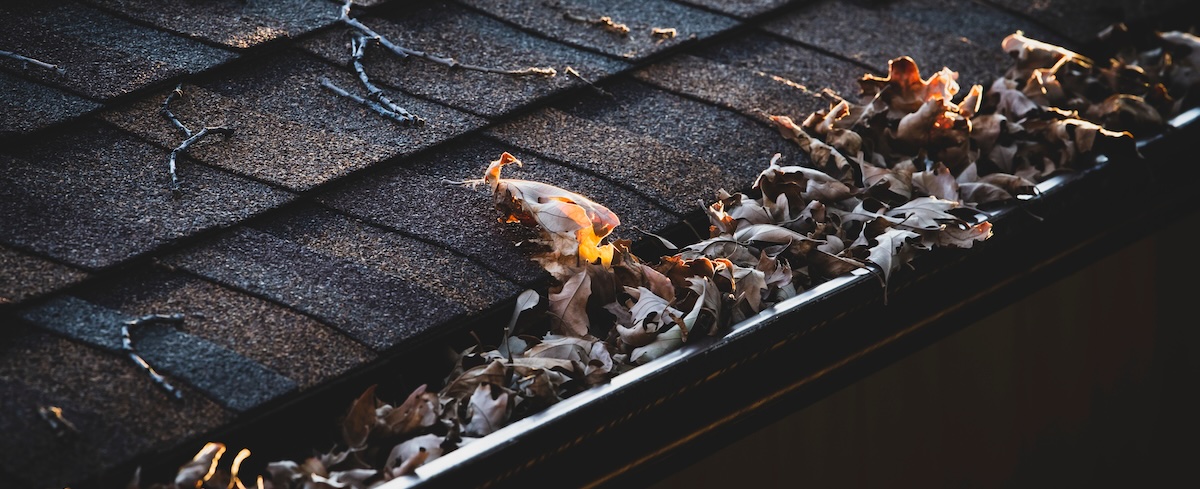 1. Keep gutters clear of leaves and debris
The leaves are starting to fall and where do they land? Straight in the gutters. If gutters get clogged and water can't flow, it could saturate the roof and lead to deterioration or leaks. Worse still, if left unchecked for winter, water that pools along your roof and in gutters can freeze, creating 'ice dams'. This can cause expensive dramas — think damaged gutters, torn roof shingles and leaks into your home. Ensure you or your residents are keeping gutters clean and clear and inspect the roof for any leaks.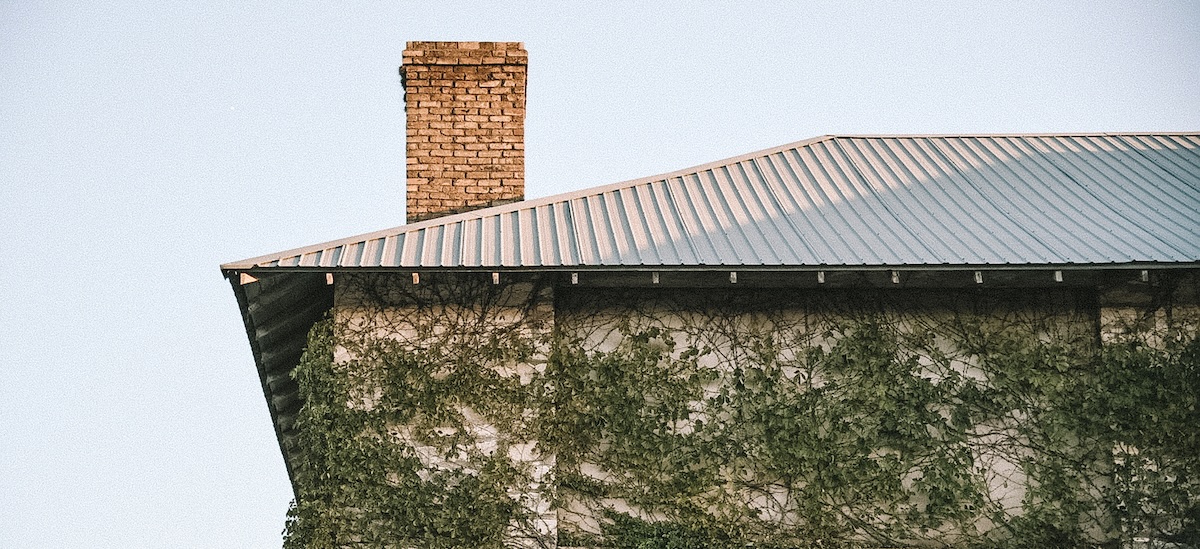 2. Inspect any chimneys
If your property has a chimney, it will need a checkup. Chimneys remove dangerous gasses from the fireplace or furnace to keep the air breathable, so schedule an inspection before the winter chill sets in.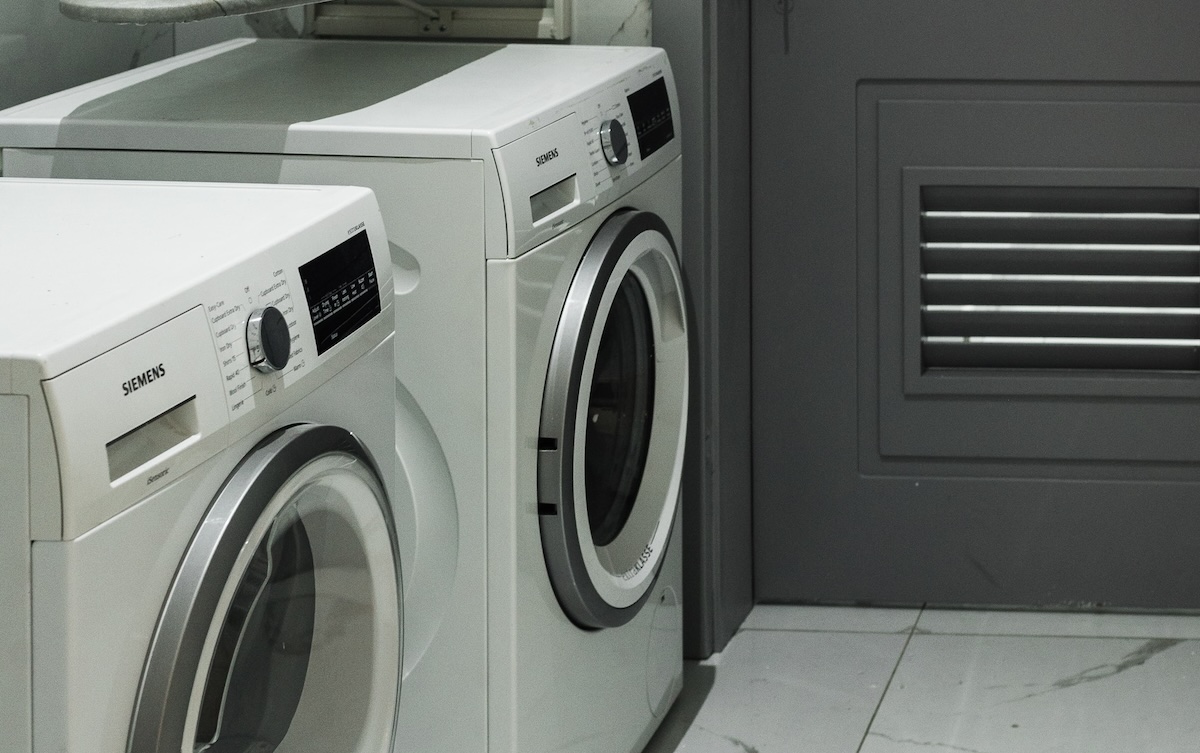 3. Inspect clothes dryers
If you supply a clothes dryer in a rental home, it's about to get more use as the temperatures drop and rain increases. Inspect the lint filter and remind residents to clean this after every use to prevent fires.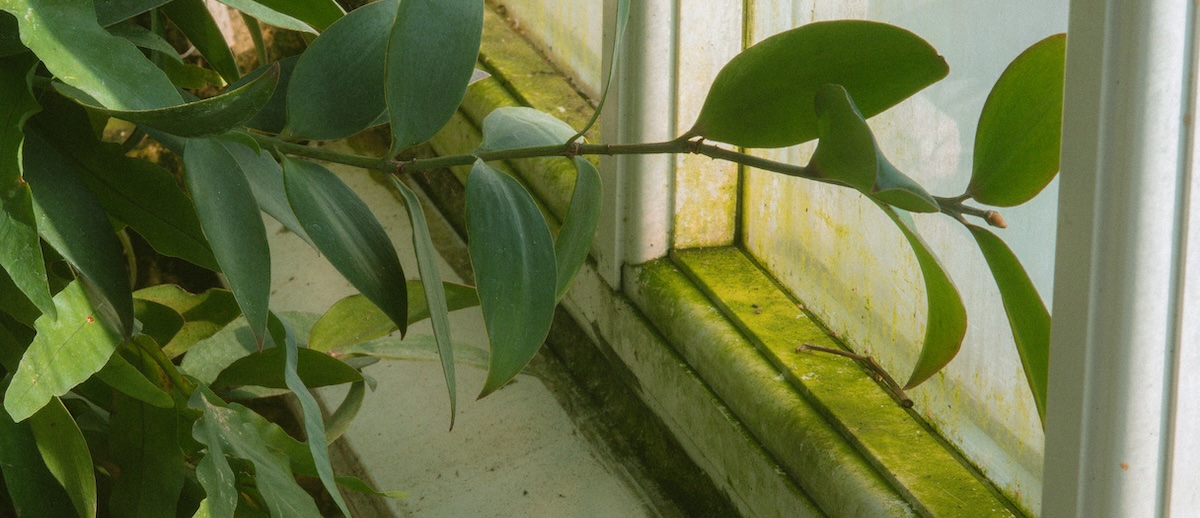 4. Keep mold and mildew at bay
When the mercury drops, residents like to keep their rental homes locked up tight with the heater cranked high. This contrast of temperatures, mixed with a lack of ventilation, is a perfect recipe for mold and mildew. Remind residents to keep the home well ventilated, such as running exhaust fans in the bathroom during and after a hot shower and opening windows on clear days. You can also recommend that residents use basic moisture absorbers (such as DampRid) in dark areas like closets and laundry rooms. Not only will it save your home, it will save their clothes and shoes.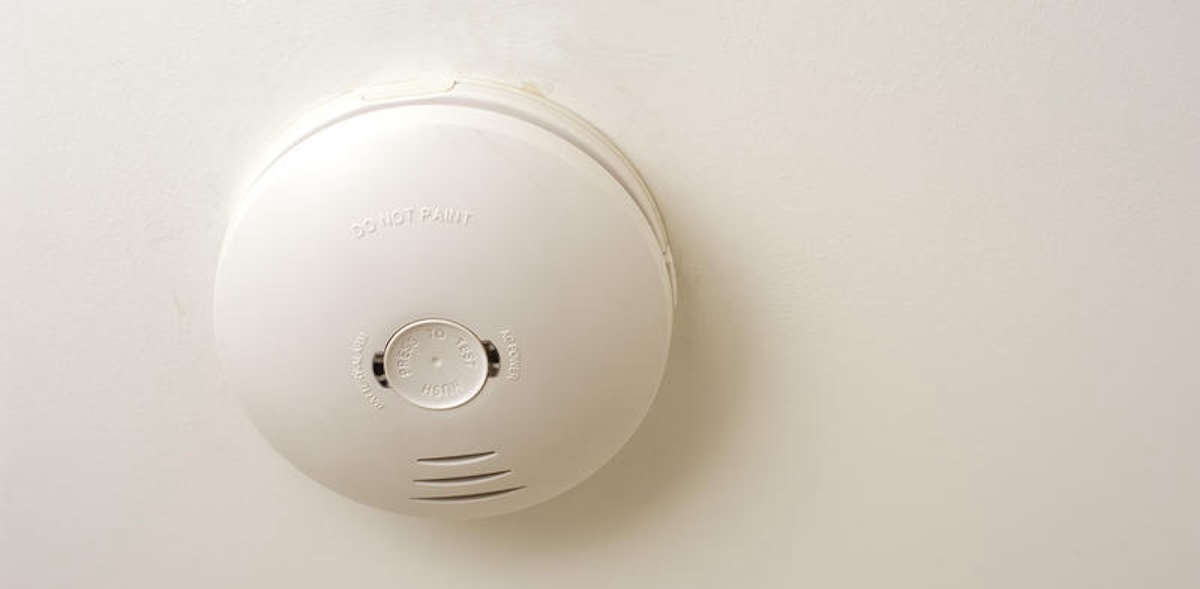 5. Check smoke detectors and fire extinguishers
Thanksgiving and Christmas are around the corner! With the kitchen about to get a heavy-duty workout, fall is a great time to test smoke detectors to ensure they're working. It's a resident's responsibility to keep batteries replaced and smoke detectors functioning, so remind them during an inspection if needed. You should also check the expiration date of any fire extinguishers as they do have a shelf-life.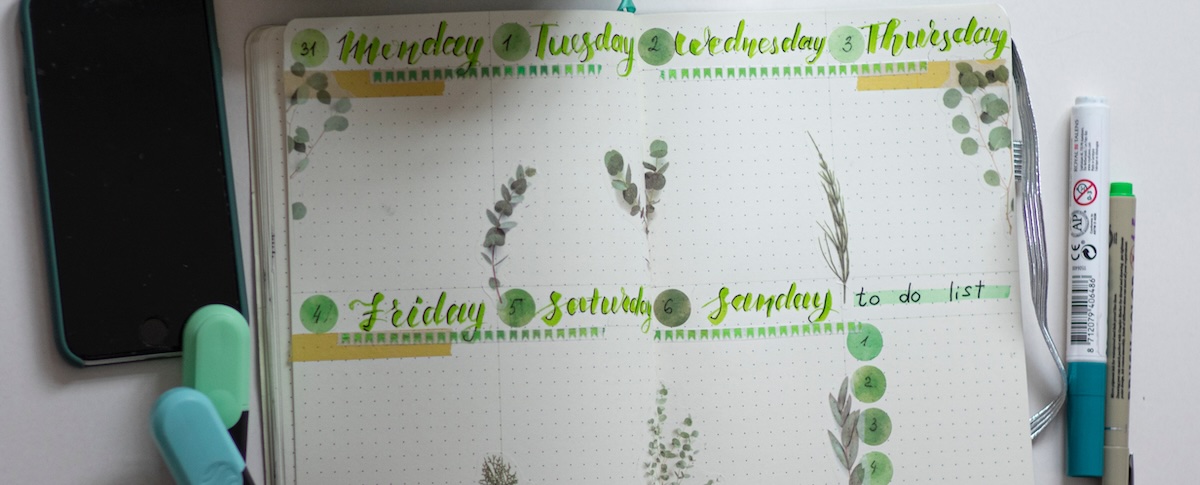 6. Give your residents a gardening checklist
If your home has a garden, your residents will need to rake fallen leaves to avoid damage to the lawn underneath. It's a good idea to provide your residents with a checklist of how to maintain your lawn during fall and winter, from raking and snow removal, to disconnecting sprinklers that may have run during the warmer months. And if you only fertilize the lawn once a year, fall is the time to do it.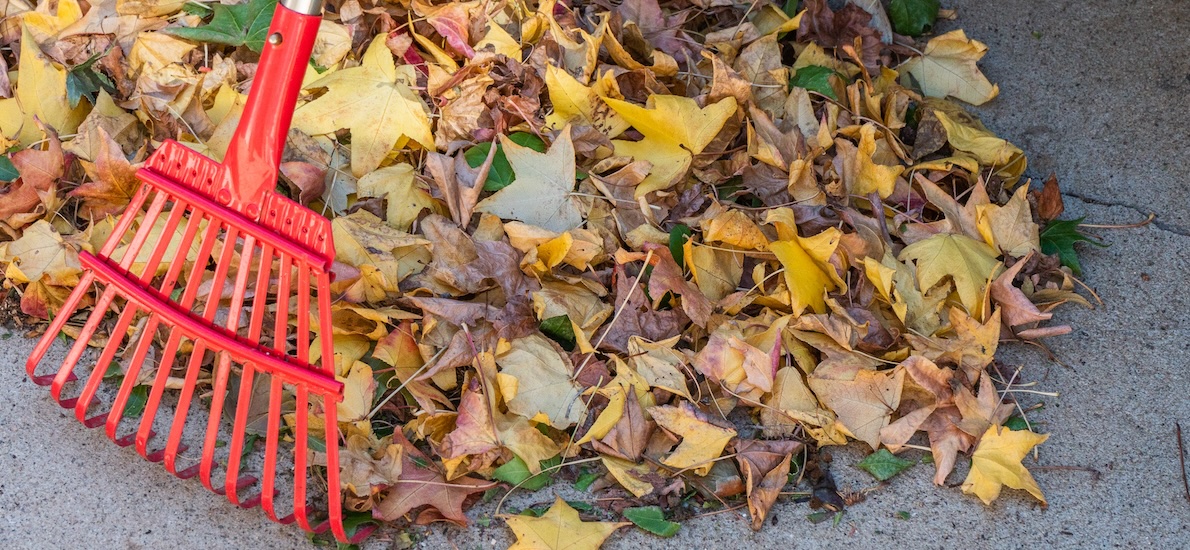 Fall maintenance checklist for rental homes
Flush out hot water heater
Check and/or service heating to the home to ensure it's operating
Check for mold and moisture issues
Check house siding for damage and/or leaks
Check insulation and drafts around windows and doors to fix before winter
Rake leaves/have residents rake leaves and maintain yard
Trim hedges and trees
Prune trees and plants of any heat damage from the summer heat 
Shut off any automatic sprinkler systems that have run through the summer
Inspect roof and gutters, clearing out any debris 
Check bathroom caulk and grout for any potential issues and leaks before winter
Check plumbing in bathrooms and kitchens
Check garbage disposals as these get frequently clogged and lead to repair issues
Check insulation and drafts around windows and doors to fix before winter
Inspect any clothes dryers and lint filters
Test smoke detectors and check any fire extinguishers
Fall maintenance tips for Florida rental homes
If your Florida rental home has a lawn and yard, the big dose of sun and rain may have encouraged it to get a little unruly. Summer storms could have also caused damage. Fall in Florida is a good time to give gardens some love to ensure you maintain curb appeal and function. Check the exterior of the house for any signs of damage or dirt buildup over the wet season — it might be a good time to give sidings a clean. 
With Florida winters being the mildest in the country, there's no need to worry about incoming snow or frosty pipes. But, you still have a responsibility to your residents to provide heat, especially hot water. Don't neglect the water heater in your rental home — a yearly flush can prevent pipes from bursting and let you identify problems or leaks before they get worse. No hot running water gives residents cause to stop paying rent, an outcome far more expensive than maintenance. If your residents lodge a repair for heat or hot water, you will be given seven-days notice to correct the defect/s and the resident can't be forced to pay rent or threatened with eviction during this period. 
Read More: The Annual Maintenance Checklist for Rental Homes in Florida
Fall maintenance tips for Texas rental homes
Storms and hurricanes peak between August - October in Texas, with 96% of major hurricane days occurring in this 90-day window. This means late-fall is the right time to assess for any repairs required. Remove any loose debris from the yard and prune any trees that have the potential to cause damage through the end of the season. 
If any flooding or damage has occurred, you will be responsible for restoring the home to a livable condition. Your residents will continue to owe rent, but you may need to negotiate a rent pause or reduction while repairs are happening. 
Read More: What Landlords Should Know About Flood Damage (And How To Reduce Risk)
Fall maintenance tip for California rental homes
California state laws have strict conditions for habitability. It's a good idea to use the mild fall season to check things like plumbing, heating, electrical systems, garbage disposals and keep your rental free of potential hazards. Your residents will have to notify you in writing of any issues, but regular maintenance is the best prevention. 
Read More: The Annual Maintenance Checklist for Rental Homes in California
Fall maintenance tips for Seattle rental homes
The rain is coming! While Seattle may not be the wettest city in the US, its reputation as 'Rain City' isn't undeserved and November brings the heaviest falls. Combined with the falling leaves, this makes gutters your biggest priority for home maintenance in fall. 
If you don't take care of important repairs such as a broken heater in a Washington state rental, tenants may withhold rent. They can also exercise the right to "repair and deduct", taking the cost of repairs out of the rent owed. 
Read More: The Annual Maintenance Checklist for Rental Homes in Washington State
Fall maintenance tips for North Carolina rental homes
Checking for mold and ventilation issues is a good idea to avoid damage to your home, but it's especially important for rentals in North Carolina. Local law requires homeowners to fix issues relating to leaks or drainage that contribute to mold. That means the root cause, not simply painting over it! Homeowners in North Carolina have been sued over mold concerns if the residents feel like the mold has been covered up or is causing them ill-health. 
If you have a resident moving out that has caused a mold problem in your home (over and above normal wear and tear), you are allowed to deduct damage costs from the security deposit. 
Fall maintenance tip for Utah rental homes
In Utah, major repairs need to be addressed in a timely manner or your residents will have the right to withhold rent or move out. There are also provisions under tenant-landlord laws that allow residents to make repairs and deduct the cost from rent owed, if you don't respond to their request for repairs. 
Discover Belong PRO: The best alternative to Property Management in Salt Lake City. 
Belong eliminates the hassle of rental property maintenance
When your home is cared for with Belong PRO, it will always stay well-maintained thanks to our extensive vendor network of over 10,000 professional contractors. You can make repair requests through the app or even subscribe to regular maintenance services so nothing ever falls in disrepair.
If unexpected repairs or emergency maintenance costs do arrive, Belong has that covered too. All Belong homeowners are pre-approved for our Split It program, which spreads the cost of repairs across the term of your lease. This means you'll always stay cash flow positive, receiving guaranteed rent every month minus a Split It repayment.
To learn more about how Belong PRO is making renting loveable for homeowners with flexible financing, rewarding perks and constant innovation, check out our homeowners page.
Mel Kershaw is a Content Lead at Belong. With an extensive background working with technology companies including Eventbrite and Yelp, she's always looking for ways to create educational and informative articles that simplifies tech and solves problems for her audience.