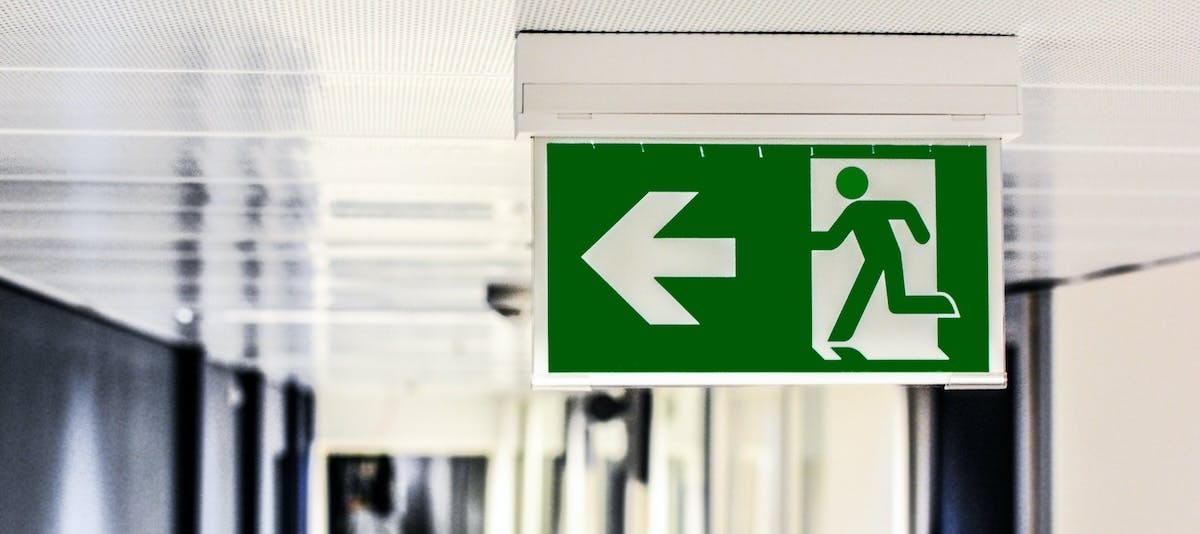 When you own a rental home you have a legal responsibility to make sure it's a safe and secure place for someone to live. This is why it's so important to plan for what you'll do if disaster or emergency strikes. A rental property safety plan can protect both your residents and your own interests.
By law, all landlords must:
Comply with building or housing codes
Maintain the premises in a fit and habitable condition
Keep all common areas in a safe condition
Maintain all facilities and appliances supplied in good and safe working order
Provide and maintain working smoke detectors
Comply with federal, state and local housing laws that apply to your rental home
So what happens if someone breaks a window in your rental home? Or a pipe bursts and floods the bathrooms? Or a wildfire damages the home? Any number of scenarios could suddenly make your home unlivable and risk your rental income.
How to create a rental property safety plan
A rental property safety plan can reduce your liability and minimize lost income. It doesn't need to be a complex document. It's more to give consideration for how you might deal with an emergency situation. In this article, we'll cover five key ways to prepare for an emergency and mitigate damage or loss in your rental property.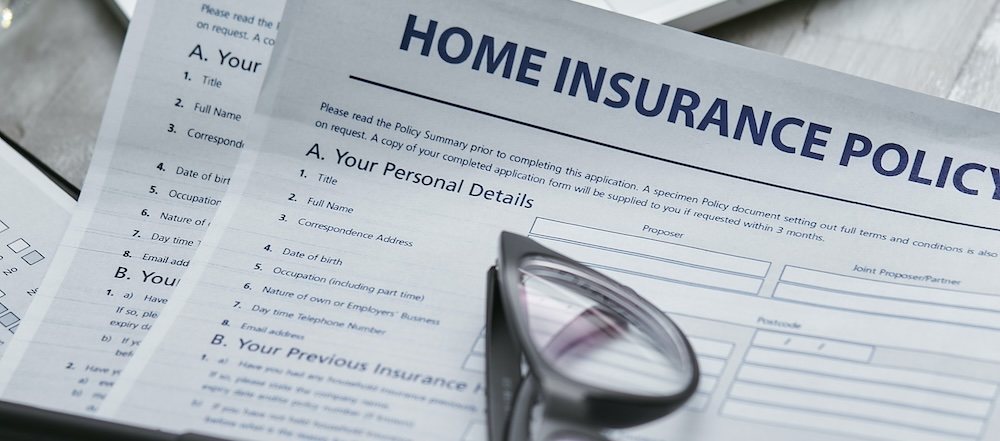 1. Get a rental home insurance policy
Emergency situations and disasters are unpredictable — which is exactly what insurance is for. Having the right insurance coverage should be the first item to plan for when putting your home on the rental market. Standard homeowners insurance will only cover a property that is owner-occupied, so if you move tenants in, it's time to find a new policy. 
Depending on the type of coverage you select, landlord insurance policies generally protect you and your rental home against:
Structural damage in instances of vandalism, theft, fire, or storms


Liability from injuries that happen on your property or damage caused by your residents and/or their guests


Loss of rental income when the property is uninhabitable during repairs and restoration
It's worth noting that flood is usually an optional extra for insurance premiums. You can ask about flood protection in your own policy, or look at joining FEMA's National Flood Insurance Program. 
If you join the Belong PRO network to manage your rental home, you'll have the option of adding a dedicated policy to your account. This ensures you are protected as a homeowner and that property damage can be taken care of to keep a roof over the head of your resident. For additional peace of mind, we have the same requirement for your residents, with renters insurance a requirement of all tenants we place. 
Learn More: What Type of Insurance Should I Get For My Rental Property? 

2. Prepare a list of who to call for immediate repairs 
When emergency repairs are needed, how fast can you get someone to your rental home? Do you know who to call or will you be hitting Google to try and hunt someone down? And if you do find someone, do you have the spare cash to pay for the repair bill? 
Contractors and 'handymen' are increasingly hard to come by these days. It could take weeks or even months to find someone reliable and willing to take on a small job, such as making repairs on a single rental home. 
That means if you're a self-managing landlord, you will need to have a list of go-to contractors that you can depend on. Planning for emergency repairs and having a budget handy will make things much smoother if the worst does happen. 
If your home is on the Belong PRO network, your repair plan is all set. Belong PRO homeowners get instant access to our extensive vendor network of over 10,000 professional contractors. All you need to do is notify your Belong concierge, available 24/7 on the app to both you and your residents. You can even choose to spread the costs over the term of your lease, helping you to stay cash flow positive without needing a large contingency fund. 
Discover Belong PRO: See why thousands of US homeowners are ditching outdated Property Management in San Francisco, San Diego, Los Angeles, Austin, Tampa, Jacksonville, Concord, Berkeley, Orlando, Charlotte, and more.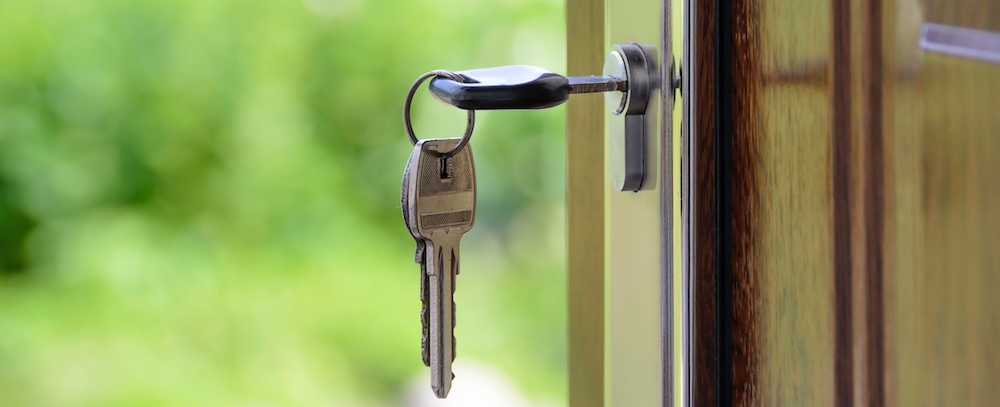 3. Take measures to make your rental home secure
Security risks are not always an emergency, but they have the potential to be. While preventing crime is not your sole responsibility, you do need to take reasonable measures to keep your home secure and limit opportunistic crime where possible. 
If a resident raises a safety concern, this should be addressed quickly. Failure to take action could be seen as negligent — e.g. not fixing a broken window, resulting in a home robbery.
A rental home security plan should include the following items: 
A process for conducting thorough background checks on potential tenants to assess if anyone may pose a threat to your home or others. A trusted property manager or modern alternative like Belong can also manage this for you. 


Installation and maintenance of deadbolts and security gates to reduce the risk of break-ins. 


A contractor to call if you need to repair any broken windows, doors, or other entry points that could provide unauthorized access to the property.


An eviction plan that includes changing the locks and any access codes if you are ever forced to evict a tenant.


Provision in your lease agreement to prohibit illegal activity, based on local and state laws. 
If your residents or neighbors make a complaint or advise you of any suspicious activity, document these concerns and contact local authorities. If your home is managed by Belong PRO, our team will handle all resident contact and manage any emergency situations such as repairing broken locks or even evicting problem tenants. 
Read More: Criminal Activities in Rentals: Can Landlords Be Held Responsible?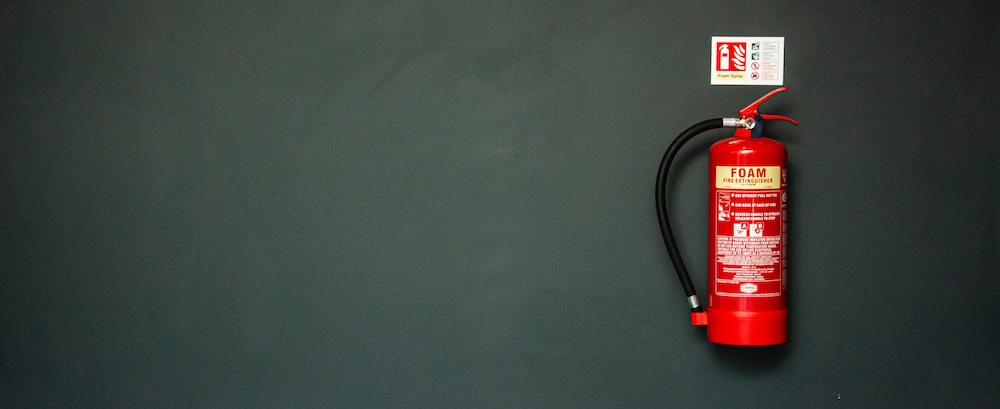 4. Create a fire safety plan for your rental
From faulty wiring to kitchen mishaps, fire and smoke can cause serious damage to your rental property and risk to the residents. 
At a legal minimum, you will need to have a working smoke alarm installed in your rental home. Many states including California, Texas and Utah, will also require you to have a carbon monoxide detector installed. But other states, such as Washington, go further and will need written notice of emergency plans under landlord-tenant law. 
To prepare a rental property safety plan that protects your home from fire risk, consider the following action items:
Check your local state and county laws for any fire or emergency provisions.


Put an addendum in your rental agreement that outlines the tenant's responsibilities to change the batteries in smoke and carbon monoxide detectors.


Place a fire extinguisher and blanket in the kitchen of your rental home so residents can contain small blazes.


Provide residents with resources to inform and protect them (and your home) against fire at ready.gov.


Include no-smoking policies in your lease agreement to reduce fire risk. If you have a property manager write your lease, make sure you're happy with any terms that apply to disasters, such as relocation policies, before signing.
Read More: Reducing Fire Risks: 9 Tips for Landlords to Safeguard Rental Properties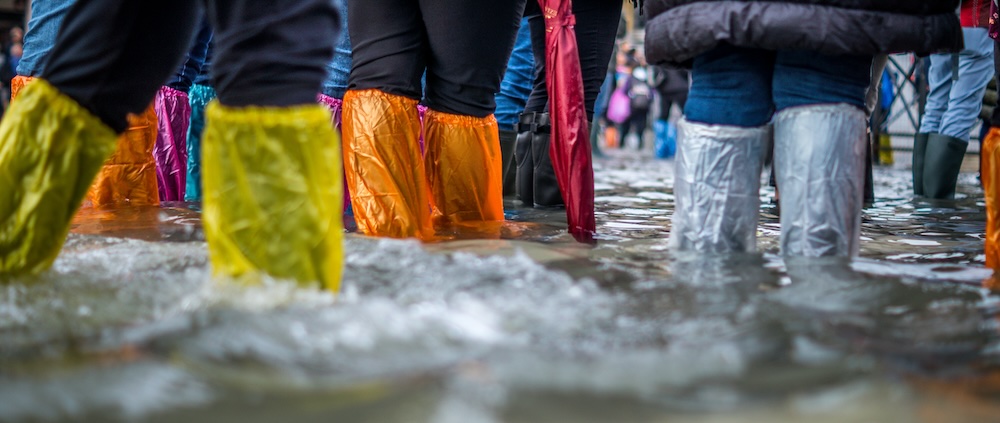 5. Create a plan for removing water in the event of a flood
When we hear 'flood' we often think of natural disasters, but flooding in rental homes can come from a number of sources. On average, 40% of the NFIP flood insurance claims occur outside high-risk flood areas.
In addition to taking out flood insurance, you should prepare a rental property safety plan that includes these risk-reducing action items: 
In the event of a flood, have a plan on how to get rid of standing water as soon as possible. The longer water sits in a home, the greater the risk of unhealthy bacteria and damage from mold and mildew. It's unlawful to rent out a home with mold damage in many areas, including California, so you want to do what you can to stop it in its tracks. 


Install a smart water sensor that alerts of leaks to avoid flooding and excessive damage to your home.


Create a map of evacuation routes and local emergency service details to help residents in the event of a major storm or flood event. Head to ready.gov/floods for more information.


When updating your rental home, consider cost-effective ways to reduce water damage. E.g choosing tile flooring over carpet and elevating electrical outlets and appliances.


If you have a basement, consider flood-mitigation measures such as waterproofing or installing a sump pump to remove water.
Read More: What Landlords Should Know About Flood Damage (And How To Reduce Risk)
Belong eliminates the hassle of rental property emergencies
When your home is loved by Belong PRO, you won't be on call for emergencies. With a 24/7 concierge service, comprehensive landlords insurance, guaranteed rent, and a vendor network of over 10,000 professionals — your home and financial security will always be taken care of. 
If emergency repair costs do arise, Belong has that covered too. All Belong homeowners are pre-approved for our Split It program, which spreads the cost of repairs across the term of your lease. This means you'll always stay cash flow positive, receiving guaranteed rent every month minus a Split It repayment.
To learn more about how Belong PRO is making renting loveable for homeowners with flexible financing, rewarding perks and constant innovation, check out our homeowners page.
Mel Kershaw is a Content Lead at Belong. With an extensive background working with technology companies including Eventbrite and Yelp, she's always looking for ways to create educational and informative articles that simplifies tech and solves problems for her audience.