Peak Cash Flow: How To Achieve The Best Rent By Listing In Summer 2023
Written By
Melanie Kershaw
Last Updated May 1, 2023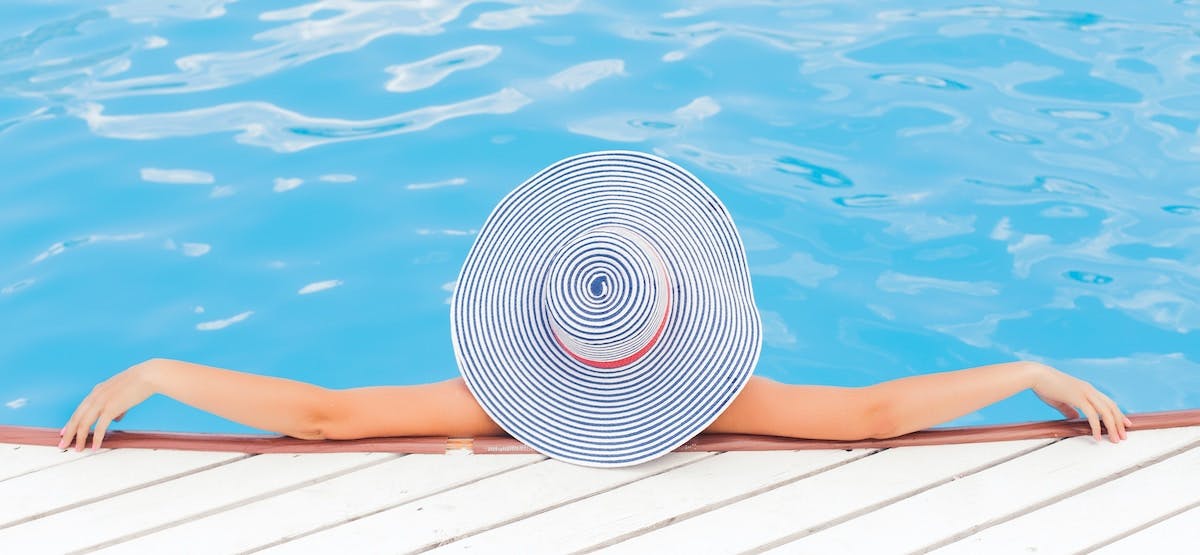 Summer is a season of change for renters. While school is out and the sun is shining, many people are looking to move house and settle somewhere new. That means a surge in demand for good rental homes — especially single-family homes and condos. To be prepared, spring is a great time to get your rental home ready for listing to achieve the best possible price, securing good cash flow for the next 12 months or more. 
In this article, we'll cover:
Why summer is the best time to advertise your rental home to long-term residents
10 tips for summer maintenance for your rental property
Why summer is the best time to advertise your rental home to long-term residents
Summer rentals usually make us think of vacation homes. But did you know that it's also the time when long-term rental demand peaks? Summer is the time when families pack up and settle in a new area before the next school year commences. It's when couples get out and explore. When people have decided not to endure another frosty winter. So they look for a new place to call home. 
On the Belong network, we see both rents and applicant numbers rise over Spring before peaking in September and declining again from October. This makes summer the perfect time to list a long-term rental home, especially single-family homes and condos. 
Lately owners of short-term rentals have been struggling with high vacancy rates and a huge drop-off in bookings over peak summer periods. While per-night or per-week rates are more attractive than a per-month rate, vacancies and running costs can quickly eat into any extra profit. There's also the headache of licensing, caps, and managing paperwork with cities who are eager to curb short-term rentals that are eating up housing supply. 
If your home hasn't got any bookings for the upcoming summer period, now would be a good time to switch to a long-term rental. This gives you time to find the ideal residents and lock in the best possible rental price when demand is at its highest. 
Read more: Short-Term Rental vs. Long-Term Rental: The Pros and Cons
10 tips for summer maintenance for your rental property
Whether you're considering switching your home from a vacation rental to a long-term lease agreement or want to ensure your home is in top shape for summer, here are 10 things to look out for ahead of the summer season. 
1. Inspect any air conditioning systems
If your air conditioning units are going to fail, you don't want to wait until summer to find out! Now would be a good time to inspect the unit, clean or replace the filters, clean the air ducts and check for any standing water. 
2. Control any pests
Summer brings out the heat — and the pests. Spring is the breeding season for all sorts of creatures that you don't want causing havoc in your home, particularly rats. Before putting your home on the rental market, it's a good idea to inspect for pests.
If your home has residents in place, remind them to keep garbage away from the home and keep entrances closed to avoid unwelcome visitors. Encourage them to report any pest concerns so you can manage the issue before it becomes a problem. 
In some cities such as San Diego, you will need to disclose to new residents if pest control chemicals have been used in the home. Many states also need you to inform them of how to prevent and treat bed bugs. 
3. Inspect for and prevent mold
When the humidity rises, so too does the mold. Be sure to make sure there's no damp spots or moisture damage in the home before listing. Ensure bathrooms are well ventilated and extraction or exhaust fans are in working order. If your home has mold present, you should take steps to remove and repair the issue. You also need to disclose any mold to potential residents and provide them with a state-issued handbook on the health risks of mold.
Another way to prevent mold buildup is to ask residents to keep the home well ventilated, such as running bathroom fans during and after showers. You can also recommend that they  use basic moisture absorbers (such as DampRid) in dark areas that attract mold, like closets and laundry rooms. 
4. Tidy up lawns and gardens
Spring could have encouraged your lawn to get a little out of control, so any gardens and plants will need to be tended to before inviting new residents to move in. Ensure sprinkler systems are working to keep your garden well watered over the summer and provide instructions for residents on how to best care for any garden you have in place.
If you have hedges or trees that are burning in the summer heat, resist the temptation to trim them until the heat waves have passed. Pruning stimulates growth, so removing burnt branches will encourage new growth, which may also burn in the heat. This is best left until the temperatures start to drop in the fall. 
5. Check for leaks and cracks
Cracks in homes can turn into leaks. Water can create major problems for homes, so it's a good idea to inspect your home for any potential leaks and cracks. Especially for homes that have very wet summer seasons (like Florida), you don't want to wait until water is in the home to address the issue. Don't neglect gutters or your roof either, as they are primary culprits for water damage. 
6. Prepare for storm and hurricane season
Southern states like Florida are prone to severe storms and hurricanes, with the season peaking around August - September. You can check your address on FEMA's Flood Map to find your flood zone category and risk of property damage during summer and fall. If you are at risk, check your insurance coverage and look at the National Flood Insurance Program. 
If your home has hurricane shutters installed, be sure to check their condition and make sure any electrical systems are functioning or hand-cranks are moving easily. If you don't have any installed, now would be a great time to consider them to protect windows from flying debris. They also offer great insulation and protection from burglaries for your residents.  
Check property for any damage or loose fittings that could become an issue during storm season
7. Get any swimming pools ready for use
If your rental home has a swimming pool, make sure it's clean and functional ahead of summer. Include specifics in the lease agreement to be clear on who is responsible for the cost and upkeep of the pool. 
8. Inspect any chimneys during downtime
If your property has a chimney, it will also need a regular checkup. Chimneys remove dangerous gasses from the fireplace or furnace to keep the air breathable. In summer, it's less likely to be used which makes it an ideal time for an inspection and/or repair. 
9. Protect your rental home against fire risk
The dry heat of summer brings fire risks, especially in California. To best protect your rental home from summer fires, take the following steps:
Test smoke detectors and ensure they are up to code
Remove debris from your property such as dry leaves and overgrown grass
Have a fire extinguisher and source of water available to protect the home
Have a fire evacuation plan for residents
Choose an insurance policy that includes fire coverage
When updating or maintaining the home, budget for risk-mitigation features such as fire-resistant roof and siding, or fire-resistant landscaping 
10. Make sure you have adequate insurance coverage
If you're about to rent out your house, homeowners insurance will no longer cut it. Homeowners insurance is designed only for owner-occupied homes, so if you're putting it on the rental market you will need dedicated landlords insurance. This will help protect you against damage caused by residents as well as unexpected issues that could arise over summer such as fire, theft, vandalism and water damage. 
Let Belong optimize your rental pricing for summer
When preparing your home for the rental market, aim to list during peak months to lock in the highest possible rate to optimize your cash flow.  If your home needs maintenance or renovations, it would be wise to plan for this to take place in the winter and spring months, before putting it back on the market at the peak.
Instead of relying on comps from winter and spring, let Belong optimize your cash flow by listing at the right price for summer. Belong leverages real-time demand signals from the market to help maximize rental income and keep homeowners cash flow positive. 
Do the math on long-term renting with Belong and find out if your home is eligible here. 
Mel Kershaw is a Content Lead at Belong. With an extensive background working with technology companies including Eventbrite and Yelp, she's always looking for ways to create educational and informative articles that simplifies tech and solves problems for her audience.