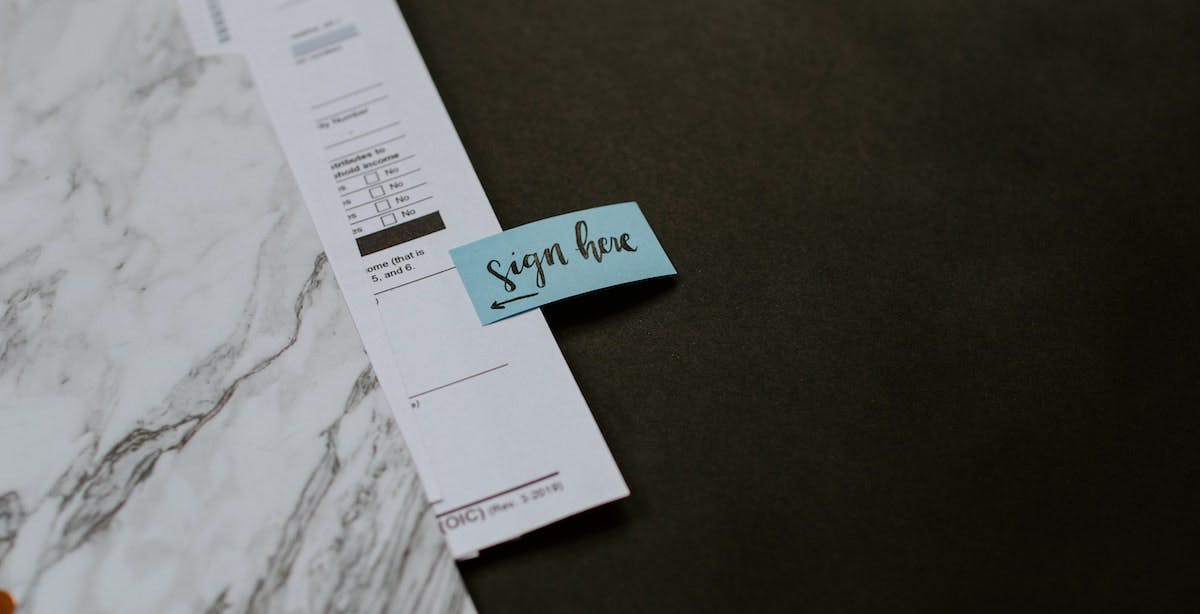 Staying on top of your rental cash flow, your accounting, your income tax and your legal obligations, all comes down to one thing: paperwork. While there are more interesting ways to spend your time, getting your documentation in order will go a long way in making your life easier. Good recordkeeping can also safeguard your rights if a lease is violated or eviction becomes necessary. 
To get prepared and get on with your day, Belong has put together a list of 9 important documents you'll need to keep on hand — as well as what you need to dispose of to avoid violating privacy laws. 
1. Rental application form 
The first document you'll need is an application form to vet people that want to rent your home. If you use management services this will be taken care of, but if you're going it alone it's a good idea to hire an attorney. This will ensure your documents collect required information without infringing on any laws around discrimination, security deposits or rental fees. 
You can also access free rental application forms by state on eforms. 
2. Tenant screening reports
The right documentation is essential when screening tenants legally, as defined by the Department of Housing and Urban Development. 
Tenant screening involves holding very sensitive information about a person, which could place them at risk of identity theft in the wrong hands. For this reason, most people prefer to use tenant screening services or a property management company to handle this documentation. 
If you're taking a DIY approach, you need a screening checklist. Every question on your list must apply to every applicant. From social security numbers and credit score requirements to references. This standard will help to avoid illegal bias and discrimination.
Your checklist should include:
Background checks
Credit check or credit score
Rental history and any evictions or loss of security deposits
References from previous landlords or property managers
Employer references
Income-to-rent ratio 
Landlords are subject to The Fair Credit Reporting Act (FCRA) which gives applicants the right to access a copy of any screening reports and dispute inaccurate information. You must provide this documentation if requested. When you are no longer using the information, you can't simply throw it in the trash. All personal documentation must be disposed of in accordance with FTC rules. 
3. Adverse action letter 
Another important document you'll need to have on hand if self-screening is known as an 'adverse action letter'. If you need to deny an application based on poor credit scores or a consumer report, they need to be notified via an adverse action letter. This letter must include:
The name, address and phone number of the consumer reporting agency that supplied the credit report
Notice of the consumer's right to a free copy of their report from the reporting agency if they ask for it within 60 days
Notice of the right to dispute the accuracy or completeness of any information provided by the credit reporting agency
The consumer's credit score, if a score was used
This notice is required by the FCRA and will provide information about why they were denied so they can dispute the information or take action to correct it if need be. You can learn more about this requirement on the FTC website. 
4. Lease agreement
A lease agreement is a document that companies like Belong and property managers have on hand that abide by all federal and state landlord-tenant laws when it comes to signing on a resident to live in your home.
A typical lease agreement will last for 12 months, so you should keep this document for the duration of the tenancy and have any renewal papers prepared for people who wish to continue living in the home. 
Most states have rules around rental increases, security deposits, occupancy limits, property maintenance, late fees and more. Some states have specific clauses around bed bugs and lead paint, which may also need to be in the agreement. 
Like a rental application form, it's a good idea to seek professional advice if you're creating a lease for the first time. If you have a pet policy in place, you'll also need a record of this agreement. 
5. Rental ledger and records of income
One of the most important records to keep is how much rent has been paid and when. 
As soon as your home becomes a long-term rental, set up a separate bank account to receive rent payments. Next, decide how you're going to track income and expenses. To do this, create a spreadsheet or use accounting or property management software to create a rental ledger. 
You'll need records of how much rent has been paid and when for:
If you're ever forced to evict a tenant on the grounds of non-payment, you will be required to prove the loss of income, so dates are important. Keep track of when rent is received, including partial payments, late payment and/or any fines collected (if any). 
6. Records and receipts of expenses
Keeping financial statements of all outgoing expenses is essential for all rental homeowners, regardless of how the home is managed. You'll need to keep your own accounting records, because you'll have expenses that don't flow through a management company, such as mortgage payments. 
Expense documentation you should keep and record includes:
Interest paid to a lender toward a mortgage on your rental property
Any federal and state taxes paid on the rental property such as property tax
The cost of insurance policies, such as property insurance and liability insurance
The cost of essential repairs and maintenance to the home
The purchase price of your home, to calculate depreciation at tax time
The cost of any home improvements and/or appliances, to calculate depreciation at tax time
Accountant fees
Legal fees
Professional services for managing the home, such as Belong or a property management company
Travel and mileage expenses relating to renting out the home, such as property inspections, showing potential residents or maintenance requirements
Any home office expenses relevant to managing the rental property
Any casualty losses incurred, such as damage or theft not covered by insurance
7. Welcome pack
Not all paperwork has to be for legal or tax purposes. It's a great idea to have a document that can be used to welcome any new residents into your home. After all, you want them to treat it as their own and feel comfortable in their new space. Think of it like a compendium that a hotel room has, helping you get up to speed with standard procedures and the local area. 
A welcome pack should include any important information that new residents should aware of, which could include:
How to contact you/your management company and report any issues
A checklist of the condition of the property before move-in
How/when/where to collect the keys
Any move-in day details to be aware of, such as street parking zones or if in an apartment complex, elevator usage
How to connect the utilities and what they will be responsible for payment of
Any requirements for renters insurance you may have
Instructions on how and when to pay rent
Any specific HOA rules or requirements they should be aware of
Recycling and trash collection information
A polite reminder of rules and expectations for quiet enjoyment of the home
8. Property inspection checklist
Routine inspections of your rental home are essential to protect your asset, by keeping tabs on any wear and tear on the property. It's also an opportunity to connect with your residents to make sure they're happy and are sticking to the conditions of the lease agreement. 
This is another instance where having documentation can save a lot of time and energy. Having a property inspection checklist handy gives you (or a representative) consistent items to check for wear-and-tear and/or damage. By keeping a copy of your reports, you can quickly identify anything that has the potential to become an issue if left unattended. 
For example, some damaged roof tiles and cracks in the caulking is not an urgent issue — but if water seeps in and leaks — it is. Identifying basic maintenance work could be the difference between a small patch job and replacing the roof! So if you saw some issues in your last inspection, reviewing the report before your next visit will give you a heads up on what to look for. 
9. Records of landlord-tenant communication
Whenever you communicate with the resident of or inspect your rental home, you should keep a record of the conversation and/or any forms supplied. This is to protect you in the instance of a dispute or eviction, as well as to refer to any agreements made. 
If your home is looked after by Belong, we will manage all correspondence with your resident. If you're self-managing your rental home, we recommend finding and keeping the following forms on hand:
Notice of entry (for inspections and/or maintenance)
Eviction notice or "notice to quit"
Rental inspection checklist and/or report
Mel Kershaw is a Content Lead at Belong. With an extensive background working with technology companies including Eventbrite and Yelp, she's always looking for ways to create educational and informative articles that simplifies tech and solves problems for her audience.