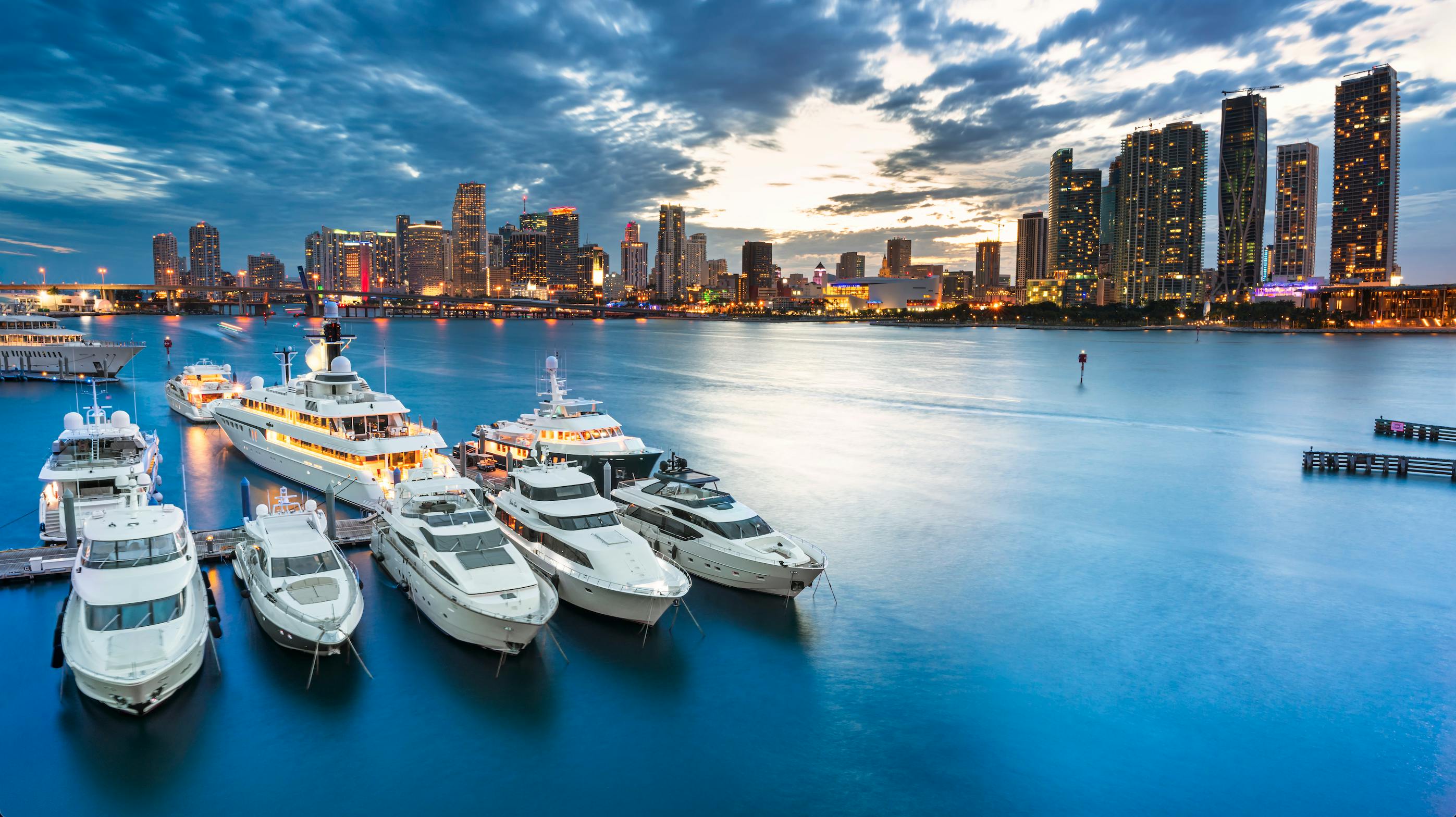 Belong has revitalized our Florida offering to be bigger and better than ever. We've been hard at work expanding our capacity and capabilities throughout Florida, to make sure we could commit to the best possible service to more neighborhoods than ever. This means after a brief hiatus, we're back and ready to make waves across the rental markets of Miami, Tampa, Orlando. We're also welcoming Jacksonville and Tallahassee to the Belong network for the first time. 
Because let's face it, property management in Florida is more 80s than Miami Vice. And it hasn't aged as well, either. Property management is transactional and the whole 'landlords and tenants' shtick is based on archaic views that don't reflect the modern world of homeowners and residents. Whether you're on that journey as a renter or a homeowner, it's full of stress, anxiety, headaches — and often ill will. Belong is back to change that.
Why Florida deserves much better than even the best property management experience
When looking for a place to call home, most people have experienced first-hand how terrible the traditional property management and the landlord-tenant relationship can be. It's a long-held belief that this is a 'zero-sum' game; meaning landlords only benefit at the expense of their tenants. It's accepted that property management companies can hide fees, offer poor communication to both sides and only ever be contacted after 5pm in an emergency. 
It's incredible how dysfunctional these relationships still are in this day and age, given that renting is a universally shared experience.
This is the type of experience Belong is transforming across Florida. We've set about changing every aspect of renting that fails homeowners and residents (we're even binning the terms landlord and tenant!). 
It's not the easy route, but we're obsessed with eradicating the poor standards we've all come to expect and replacing it with something truly great. 
How Belong is changing renting across Florida 
Belong is on a mission to create authentic belonging experiences for those who own much-loved homes, and those longing for that feeling. We're changing what it means to rent a home by putting people first. It's where hospitality meets consumer real estate — and it's about redefining an entire industry.
When comparing property management companies, you'll be looking at a handful of differences between them all. How much do they charge for management fees and how often you are going to get slogged for more. With Belong, there's no comparison. Because Belong isn't a traditional property management company, it's a completely unique experience that is humanizing the rental market. 
Here are 10 ways that Belong is redefining renting for homeowners in Florida:
Guaranteeing rent for homeowners, regardless of when it's paid by residents


Providing real 24/7 concierge-level support for both homeowners and residents (not just logging maintenance emergencies)


Not charging hidden fees like setup costs and lease renewal charges


Providing cutting-edge marketing and video tours at no extra cost


Taking a human approach to placing the right long-term residents that match your home (and shielding owners from costly evictions if we ever get it wrong)


An app that puts everything at your fingertips — from documentation and cash flow insights to finance and insurance solutions 


Connecting you with the most expansive, vetted vendor network of more than 10,000 professionals that can handle everything from regular repairs to full renovations


Offering insurance solutions that protect you, your home, and your residents


Innovating financial solutions for managing cash-flow on your terms, letting you split the cost of repairs, maintenance, and even your placement fee


Using true market data in Florida and real-time interest from potential residents to maximize the value of your home
The best way to rent out your Florida home
With incredible beaches, athletic enthusiasm, grandiose theme parks, and year-long tropical weather — there are many reasons that keep people flocking to the sunny weather and never-ending energy of Florida's many cities. 
As a land of sunshine and low taxes, Florida is also an attractive state for real estate investors and a great place for homeowners to enter the rental market. If you own a home in Miami, Orlando, Tampa, Tallahassee or Jacksonville, now is the time to find out if you're eligible to join the Belong residential network. We specialize in single-family homes and condos, helping individual homeowners to achieve their financial goals in the rental market. 
When it comes to finding the best way to manage your Florida rental home, Belong offers industry-first fintech solutions to manage your cash flow more effectively — even if you want to self-manage your properties. From guaranteeing rent to credit reporting and insurance, Belong has modern solutions for a market that is changing daily.
If you're looking for an alternative to traditional property management, our full-service offering, Belong PRO has you covered. Our team will take care of all inspections, maintenance, and reconditioning on your home to get it ready to be loved by new residents. We'll find and vet great people that will care for your home as you would. And we'll treat them exceptionally well too, so that they stay longer, reducing vacancy.
Because we're building modern and future-ready services, everything is handled right through your phone — from speaking with your dedicated concierge to managing rent, maintenance requests, financing and even insurance. Our app and services are always innovating to make sure everyone in our network receives a world-class experience.
Earn $1,000 by referring Florida homeowners to Belong
Know someone looking to rent out their home in Miami, Tampa, Orlando, Jacksonville or Tallahassee? Learn about our referral program, where you can earn $1,000 by referring a qualified homeowner when they join Belong.
We partner with Florida Realtors, too
Certified Florida realtors can earn revenue by referring rental leads with our Florida Realtor Partner Program. Swap the paperwork, the listings admin, home showings — the works. Belong will take care of that and still deliver you the commission, with 50% of the first month going to the referring realtor. Contact Belong at referrals@belonghome.com or (786) 628-0600. If you prefer Español, call (786) 786-1073 or visit Belong Español.
Discover why Florida loves Belong
Belong goes out of its way to find residents that will love your Florida home as much as you do. But don't take our word for it, here is what local homeowners are saying about us...
What a seamless, personal and wonderful experience this has been! I am not only surprised at their level of professionalism but also their exceptional service. Response time on questions & support were incredible! Highly recommend!!"
- Ciel K
The Belong team is top notch, and we are very fortunate to have them managing our property… They have consistently pursued the best options for both the Landlord and Tenants, and are a model of what professional management companies should be. I highly recommend Belong!"
- Frank L
I'm an owner who uses Belong for property management. They have been really great. Whenever there's an issue, they proactively work to find a resolution. They've also done a great job keeping the tenant happy. Their rental guarantee is why I chose them, but their customer service is what's keeping me!"
- Peter G
Tyler Infelise
Co-Founder & Head of Product
I co-founded Belong because I'm on personal mission to eliminate stressful, anxiety-filled experiences for others. I lead the product team here, bringing with me 10+ years of product management and marketing experience. Prior to Belong, I built a company called Beepi with my cofounders. I am a big foodie, love movies of all kinds, and live for March Madness basketball.