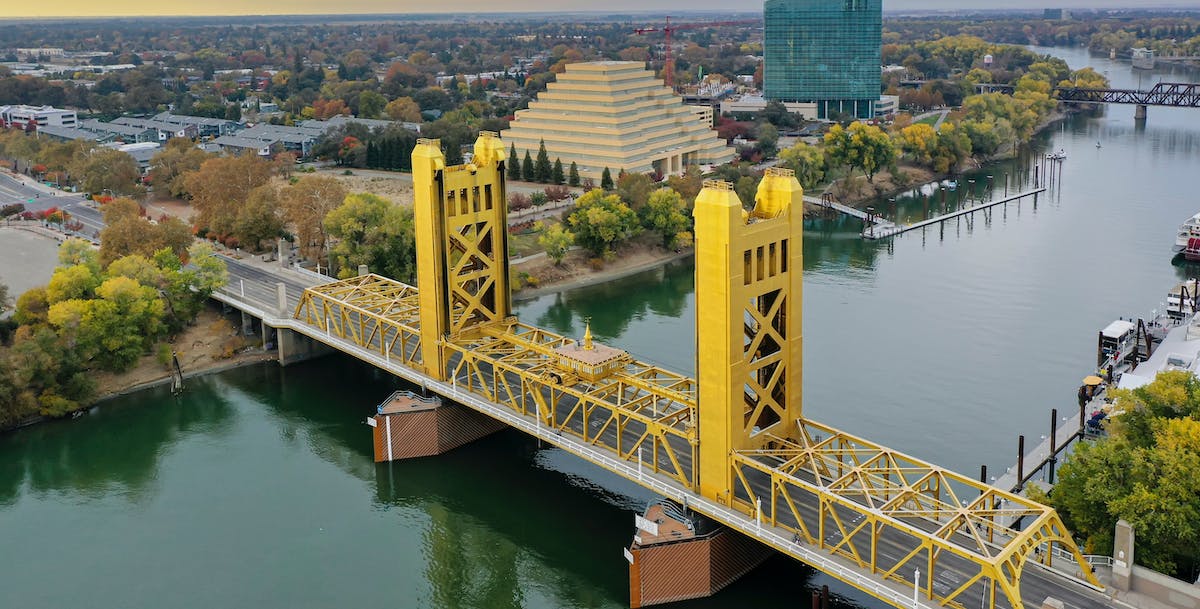 You own a home. We have someone to love it.
Get Started
Helloooo, Sacramento!
It's time to roll out the welcome mat as we open our doors to California's capital, Sacramento. Since our successful launch in San Francisco's Bay Area, we've been hard at work behind the scenes. We've built up our capacity and expanded our network to bring our top-rated, industry-busting property services to homeowners in the City of Trees.
Finally, our latest launch has arrived. Belong is here and ready to take down all preconceived notions about what it means to own and manage a rental home in the historic and beautiful city of Sacramento, California. 
Why Sacramento deserves much better than even the best property management experience
Sacramento is an incredible place to rent and own a rental property, attracting plenty of job seekers, families and outdoor lovers. Yet when looking for a place to call home, most people have experienced first-hand how painful the traditional property management and the landlord-tenant relationship can be. It's a long-held belief that this is a 'zero-sum' game; meaning landlords only benefit at the expense of their tenants. It's accepted that Sacramento property management companies can hide fees, offer poor communication to both sides and only ever be contacted after 5pm in an emergency. 
It's incredible how dysfunctional these relationships still are today. This is the type of experience Belong is already transforming across California. Across Los Angeles, San Diego and San Francisco, we've set about changing every aspect of renting that fails homeowners and residents (even binning the outdated terms landlord and tenant!). 
How Belong is changing renting in Sacramento
Belong is on a mission to create authentic belonging experiences for those who own much-loved homes, and those longing for that feeling. We're changing what it means to rent a home by putting people first. It's where hospitality meets consumer real estate — and it's about redefining an entire industry.
Here are 11 ways that Belong is revolutionizing renting for homeowners in California:
Guaranteeing rent for homeowners, regardless of when it's paid by residents


Providing real 24/7 concierge-level support for both homeowners and residents (not just logging maintenance emergencies)


Not charging hidden fees like setup costs and lease renewal charges


Providing cutting-edge marketing and video tours at no extra cost


Taking a human approach to placing the right long-term residents that match your home


Shielding owners from costly evictions if we ever place the wrong people


An app that puts everything at your fingertips — from documentation and cash flow insights to finance and insurance solutions 


Connecting you with the most expansive, vetted vendor network of more than 10,000 professionals that can handle everything from regular repairs to full renovations


Offering insurance solutions that protect you, your home, and your residents


Innovating financial solutions for managing cash-flow on your terms, letting you split the cost of repairs, maintenance, and even your placement fee


Using true market data in California and real-time interest from potential residents to maximize the value of your home

…and we're just getting started! 
Know someone looking to rent out their home in Sacramento? We also have a referral program, where you can earn $1,000 by referring a qualified homeowner when they join Belong. 
The best way to rent out your Sacramento home
When it comes to finding the best way to manage your Sacramento rental home, BelongX offers industry-first fintech solutions to manage your cash flow more effectively — even if you want to self-manage your properties. From guaranteeing rent to credit reporting and insurance, Belong has modern solutions for a market that is changing daily.
If you're looking for an alternative to traditional property management, our full-service offering, Belong PRO has you covered. Our team will take care of all inspections, maintenance, and reconditioning on your home to get it ready to be loved by new residents. We'll find and vet great people that will care for your home as you would. And we'll treat them exceptionally well too, so that they stay longer, reducing vacancy.
Because we're building modern and future-ready services, everything is handled right through your phone — from speaking with your dedicated concierge to managing rent, maintenance requests, financing and even insurance. Our app and services are always innovating to make sure everyone in our network receives a world-class experience. 
Think your Sacramento home belongs with us? Find out if you qualify here. 
Tyler Infelise
Co-Founder & Head of Product
I co-founded Belong because I'm on personal mission to eliminate stressful, anxiety-filled experiences for others. I lead the product team here, bringing with me 10+ years of product management and marketing experience. Prior to Belong, I built a company called Beepi with my cofounders. I am a big foodie, love movies of all kinds, and live for March Madness basketball.