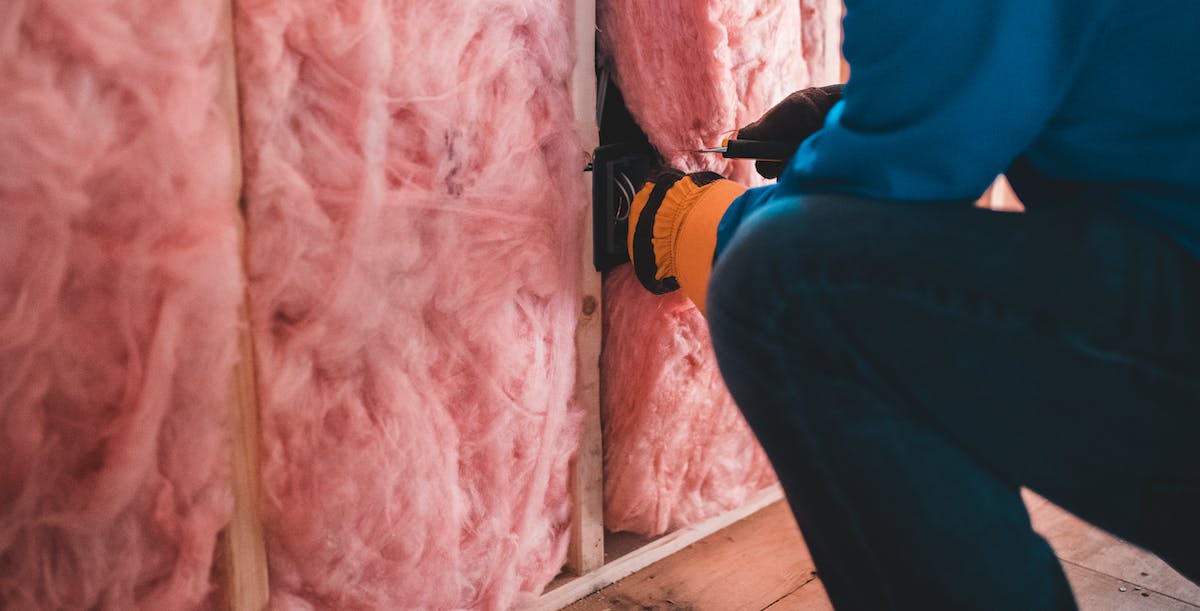 Imagine you can choose between two similar houses. One has energy efficient upgrades, the other untouched — which would you choose? It's safe to assume that renters are making the same decisions when looking for a place to call home. 
You don't need to be an eco-warrior to know that running an energy efficient home makes sense. The energy use in our home has a big impact on our utility bills, but it's also the top contributor for our individual carbon footprint. Home energy accounts for almost a third (32%) of the average American's carbon footprint. 
For the millions of Americans who rent, reducing this carbon footprint is easier said than done. Most sustainability measures target homeowners, leaving renters to put up with emission-heavy homes. In 2023, it's important for homeowners to invest in sustainability measures for their houses. This will help your investment to stand out and attract conscientious residents. 
Contents:
Is it worth investing in sustainable options for a rental home?
7 cost-effective ways to make your rental home environmentally-friendly
Is it worth investing in sustainable options for a rental home?
Rental property owners want to know there will be a return on any investment made in the home. It's important not to overspend and eat into your cash flow when modernizing a home. So what is the value in going green? Are environmentally-friendly rentals worth the time and cost?
Here are a few benefits homeowners might expect from investing in sustainability for their rental home:
Energy-efficient rentals cost less to run which makes them more attractive to applicants — reducing vacancies and attracting more rent than a non-efficient home
Well-insulated homes have less issues with damaging mold growth
Sustainable housing aligns with the values of modern Millennial and Gen Z renters 
Sustainable rentals will have the upper-hand on competing homes, potentially increasing the rent value and decreasing vacancy rates
Lower overheads for any homeowners who include utilities in the rent
Sustainability measures in residential houses reduce carbon emissions (for the home we're all responsible for, our planet!)
7 cost-effective ways to make your rental home environmentally-friendly
Before you jump in, do your homework. Decide what your sustainability goals are and set a budget. This will help you determine the most cost efficient way to modify your rental home. 
To get you started, here are seven ways to reduce the carbon footprint of your rental home without forking out on big ticket items such as solar panels and heat pumps. 
1. Improve the insulation of your rental home
Energy Star recommends sealing and insulation as the most cost-effective way to improve energy efficiency in a home. The US Environmental Protection Agency (EPA) estimates an average saving of 15% on heating and cooling costs (or an average of 11% on total energy costs) by air sealing homes and adding insulation.
Sealing and insulation measures could include:
Adding insulation to the ceiling/attic/walls of your rental home
Installing weather stripping on doors and caulking around windows
Apply window film to reduce cold air and condensation build up (also reduces mold!)
2. Upgrade to energy efficient lighting and appliances in a rental home
Old lighting and appliances can chew up a lot of energy. Switching to energy efficient LED bulbs will improve the energy use and lifespan of the bulbs in your home. 
When it comes time to refurbish or replace appliances in the home such as ovens, fridges and stove tops, even water heaters — look for energy ratings and appliances that will last a long time to serve residents for years to come. Check Energy Star for the government-backed standard for rating of new appliances. 
3. Install smart home devices that can monitor and improve energy use in your rental property
Smart home tech is not just for homeowners anymore, with plenty of affordable options on the market that can benefit renters and deliver energy savings. A rent.com survey showed that if renters could choose one smart home device, a smart thermostat would be it. Smart thermostats have the potential to save energy and utility costs for residents and are fairly inexpensive as far as devices go. 
Some new thermostats such as the Google Nest also offer HVAC monitoring, alerting homeowners when filters need changing or there's a repair issue to address. This could go a long way in reducing maintenance costs in the long run, by allowing you to repair simple problems before they become costly headaches. 
4. Promote water conservation with your residents
Water conservation is crucial in regions prone to drought. You can help residents reduce water wastage in your rental home by ensuring fixtures are low-flow and leaks are addressed promptly. 
Water conservation measures may include:
Installing aerators on faucets and modern low-flow showerheads to reduce water flow without compromising water pressure
Upgrading old toilets with dual-flush models that can use less water
Regularly inspect the plumbing fixtures and pipes for leaks that can waste water without your residents realizing
Opt for drought-tolerant plants in any garden areas and consider smart sprinkler systems that can control water use and switch off during wet seasons
5. Educate residents about your local waste management services
Part of the property taxes you pay will typically go toward waste management services, collecting garbage and recycling. For the bins in your rental home, it's a good idea to clearly label bins so they are used appropriately to separate landfill and recycling. 
Some cities will also have organic collections, such as special bins for garden trimmings, food scraps (like vegetable peelings) and food-soiled paper products. Some states and counties like California and Sacramento have laws in place that govern organic waste collection and recycling in multifamily buildings. 
Not all localities will offer organic collections, however your single-family home may have space for a compost bin which will allow residents to compost their own food scraps and organic waste. 
If your property has a bulk waste collection date, you can also communicate this to residents to allow them to safely dispose of their unwanted furniture or appliances. 
6. Provide sustainability tips in your welcome pack
When providing a welcome pack to new residents, include some tips on how to run your rental home in an environmentally friendly way. This could include information like:
The optimum temperature for thermostats in summer and winter
Local waste management protocols 
How often the garden needs watering and how to work any sprinkler systems
A guide to local eco-friendly businesses in the neighborhood
7. Make your rental home smoke-free
Having a no-smoking policy for your rental home is within your rights as a homeowner. Not only will it be beneficial to the value of your home (removing smoke from paint is no easy task!) and future residents, it will also reduce the amount of cigarette butt litter produced in your rental home. 
Discover the modern way to look after your rental home
In addition to being more environmentally-friendly, what if you could modernize your entire rental experience? Belong does exactly that, combining industry-busting technology with human smarts to make renting lovable for both homeowners and their residents. 
We're smarter, future-ready services include:
The Belong app that gives you and your residents access to everything you need, from 24/7 concierge support to managing maintenance and services — even organizing your documents for tax season
Optimized rental pricing that uses technology and real-time demand to price your home with accuracy
Integration with the most popular rental platforms such as Zillow and Zumper, attracting up to 50% more views for your rental home and giving Belong faster access to vet applicants and keep vacancies low
Access to the most expansive, vetted vendor network of more than 10,000 professionals that can handle everything from routine repairs to energy-efficient home upgrades
BelongX, the newest way to self-manage a rental home without worrying about when rent will be paid
…and we're just getting started! Belong is simplifying the rental experience and helping more homeowners reach their financial goals through real estate. Visit our homeowner's page to find out more about how our services are helping people to ditch property management in Seattle, Sacramento, Austin, Oregon, Oakland, Miami and many more.
Mel Kershaw is a Content Lead at Belong. With an extensive background working with technology companies including Eventbrite and Yelp, she's always looking for ways to create educational and informative articles that simplifies tech and solves problems for her audience.