7 Tips To Decrease Tenant Turnover In Your Rental Home
Written By
Belong on Jan 30, 2022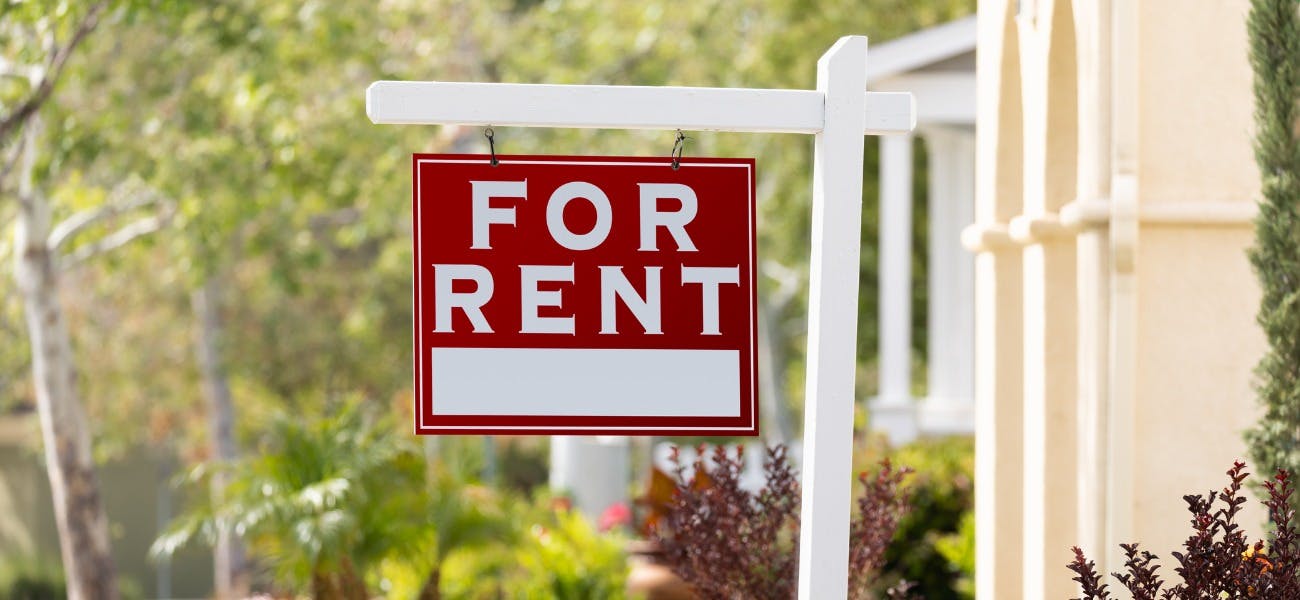 No matter how hard you try to avoid it, tenant turnover is part of the game if you're managing your own rental property. But, there are ways to minimize vacancies so you don't find yourself with an empty home for long. Here are Belong's 7 tips for reducing vacancies in your rental home.
There are two broad ways to look at and approach the problem. The first is doing everything you can to keep good residents in place. The second, is to keep your property appealing to minimize vacancy times. But how do you entice old residents to stay? And if they leave, how do you get new residents to move in? Here are some top pointers.
Tip #1 for minimizing rental vacancies: Offer multi-year leases
Offering multi-year leases can be a big inducement to get good residents to stay in place. After all, one of the main reasons people move is a rent hike, so the idea of locking in a set rate for a number of years is very appealing.
There's also a psychological component at play here. The longer a resident stays in your home, the more they feel that it is their home. They become as attached to it as you are. They fall into patterns, and the emotional switching cost of uprooting their lives and finding a new place to live is profound. It's a simple calculus: the more bunkered in you are, the harder it is to move.  
Tip #2 for minimizing rental vacancies: Keep the house in good repair
This isn't rocket science: if things are constantly breaking and you're slow on the draw to get them fixed, it's going to make your residents wonder what in the world they're paying for? Frustration builds.
We know it's hard when you're self-managing your own rental property to be on the ball 24/7 — but if you aren't responsive to their issues, they aren't going to be happy campers. And unhappy campers have a habit of decamping fast.
Tip #3 for minimizing rental vacancies: Make strategic upgrades
Does the stove in the kitchen look like something Donna Reed would have cooked on? Do dishes seem dirtier when they come out of the dishwasher than when they went in? Do they have better shower systems in state penitentiaries? Do the walls look sad and peeling? Like poor maintenance, tired appliances and amenities can give tenants a reason to move out when their lease is up.
The upfront cost of upgrades like this might seem significant, but they buy you a lot of goodwill. And when you balance the amount of money you'll spend on a new stove against the amount of money you'll lose if your home stays vacant for more than a month or two, the numbers will almost definitely net out in your favor.
Also, even if your current residents do move out, shiny new appliances or a freshen up will help you attract new residents quicker, so it's a win-win.   
Tip #4 for minimizing rental vacancies: Communicate with tenants
We talked about this in an earlier article. Building an ongoing communication channel with your residents can pay dividends. And if you communicate openly with your residents, it will be easier to ask them what their plans are before their official notice period begins on the lease.
If they're on the fence, find out if there is something that would entice them to stay (like repairs or upgrades). But if they're definitely leaving for whatever reason, this head start is a valuable asset, as it gives you more time to get the house ready.
Clearly, the sooner you get the place on the market, the sooner you can get a new lease signed. With a little luck and a lot of ambition, you can make a seamless transition from your current resident to your next resident, and eliminate the vacancy period altogether. 
Tip #5 for minimizing rental vacancies: Understand the digital platforms
Marketing a home today is not as simple as it used to be, when you could just place an ad in the classifieds of a few newspapers.  There's a wide variety of digital platforms and channels, as well as social media. We advise you to familiarize yourself so you'll be able to attract the most desirable tenants. These links are a good place to start.
What's more, the understanding you'll gain could every well be of use in other areas of your life, depending on the business or side-hustle you have!
Tip #6 for minimizing rental vacancies: Spruce up the exterior
Curb appeal is powerful. It doesn't take much time to improve the lawn, touch up the paint, plant some containers and prune overgrown shrubs. It makes a huge difference, as do lovely touches like a new mailbox and doormat.
In other words, signal to potential residents that you love the house, and that you'll be careful and attentive as landlords. Which makes it that much more likely they'll want to sign on the dotted line.
Tip #7 for minimizing rental vacancies: Take good quality photos when your home is empty
These days prospective tenants are expecting to see high-level photography and videography when they're checking out listings online. Don't disappoint them.
Having high quality photos when your property in empty (or staged) and looking it's very best will be valuable when it comes time to list on the rental market. If you plan to show a house while it's still occupied, you'll be stuck with the furniture and taste of your outgoing tenants, which could hamper your marketing efforts.
If you do have the opportunity to stage, make sure you keep it minimal; crowded rooms feel smaller. For some tips we suggest checking out our earlier blog on the topic.
Our best tip? Stop worrying about tenant turnover
If you're in pain at the thought of doing this, may we recommend you consider Belong. The great thing about working with Belong is that not only do you not have to worry about any of the stuff mentioned above, but with our Smooth Payments system, you don't have to worry about tenant turnover, either. Belong advances homeowners with the rent they're missing out on when the home is vacant, so they don't feel the financial pressure of having an empty house; then, over the course of the next lease, you repay Belong on a monthly basis.  
Want to learn more about Smooth Payments? Read our blog on the topic here.