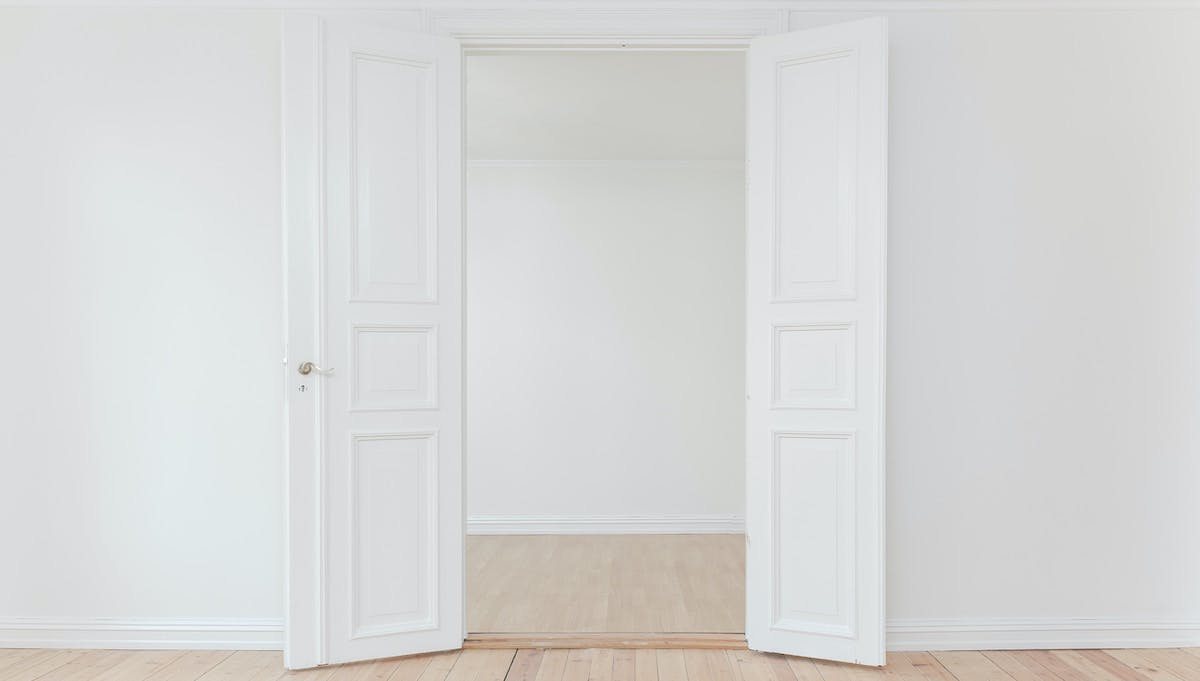 Empty rental homes = empty pockets. To reduce vacancies and their strain on your rental cash flow, you need two things. Find good residents fast and keep them as long as possible.
There are many strategies and so-called shortcuts to increasing your rental cash flow. But if these increase vacancies, they can end up costing you more money in the long run. Cutting corners on maintenance, marketing and even property management could save you cash in the short-term, only to increase your vacancy rate.
Effective long-term renting requires a long-term mindset and strategy to match. In this guide, we'll look at tried and tested ways to rent out your home faster — while keeping residents happy and ready to renew year after year. 
How to rent out your home faster
The key to getting your home loved quickly is to remove any barriers standing in the way of you and great tenants. That means investing time and effort into getting your home move-in ready, pricing it well, and having a robust vetting process ready to review applications right away. 
Get good tenants in your rental home with these 6 essential tips.
Understand the current local market and value of your rental home
Asking for higher rent may seem like a quick way to increase your cash flow, but overpricing is a huge barrier to attracting applicants. Do your homework and adjust for seasonality and your local neighborhood. For the most accurate pricing, Belong PRO uses human smarts combined with clever algorithms and real-time demand to optimize your rental rate. 
Make strategic upgrades to your home to increase the value to residents

"We'll fix that after a tenant moves in", said the homeowner with an empty rental home. Putting off essential repairs, leaving aging appliances and presenting a home that isn't move-in ready is no way to attract the best possible residents. Belong PRO sends an inspection team to every rental home to make sure everything is in the best shape before marketing. Doing this in the early stages ensures we find better residents faster and keeps them happier for longer. Our long-term mindset gets Belong an average of 29 qualified applications for every home listed.
Learn More: 6 Ways to Improve Your Rental Listing Price and ROI with Belong
Use attractive photography and detailed listings to generate interest


First impressions count. If your real estate photography is bad and your listing doesn't sell the home in the best light, people won't even bother walking through the front door. If you're still using photos from 10-15 years ago, they'll feel disappointed that the home doesn't live up to what they saw online. 
Offer video or online tours to expand your applicant pool


Not everyone can make physical inspections. Adding video to your online listings can help widen your applicant pool to include people from out of town or who may be juggling shift work and child care responsibilities. This will mean getting some decent equipment like a tripod and lighting — or Belong PRO includes video in our online listings for no extra cost. 
List your home on 12-month terms during the summer peak season


Demand for long-term rentals peaks during the summer months. Listing your home during this spike in demand means your home will spend less time on the market and you can list at the highest price. 
If your rental home needs some improvements, aim to have them completed and ready to list between July-September. This will also mean if the resident decides to move after 12 months, you'll be ready to list again at the next peak. 
Learn More: How To Achieve The Best Rent By Listing In Summer
Have good tenant screening practices in place to the streamline application process


If you're screening and vetting tenants yourself as a self-managing landlord, you should take the time to create a process and set of criteria for reviewing every applicant. This will streamline the process, while also ensuring you don't violate Fair Housing Laws.
Leaving vetting to the professionals is the fastest way to find qualified tenants. The Belong platform directly integrates with the most popular rental sites in the US including Zillow and Zumper. This can speed up the application process by attracting 30-50% more views for your rental home. Applications go straight into the Belong system, letting us contact and find the best applicant faster than a traditional property manager could. 
Learn more: Belong reduces vacancy times and costs for homeowners, with 66% less vacancy than competitors. See why thousands of US homeowners are ditching outdated Property Management in San Francisco, San Diego, Los Angeles, Tampa, Jacksonville, Concord, Berkeley, Orlando and more.
How to keep good tenants and maximize lease renewal rates
Once you've rented your home to trustworthy, reliable residents you want them to stay there. Renewing a 12 month lease eliminates your vacancy rate entirely and will avoid the process of marketing and tenant screening again. This is where a long-term mindset can pay off again. Here are four proven strategies for improving your lease renewal rates.
Keep your rental home in good condition


If you expect your residents to take good care of your home — you should too. Keeping a home comfortable and well maintained isn't just your legal responsibility, it also means happier residents who are more likely to treat your home with the same respect.

If you partner with Belong PRO, you'll get instant access to our vendor network of over 10,000 contractors. You can subscribe to regular services such as lawn care, or even split the cost of repairs over the term of your lease.  
Learn More: Discover Belong PRO, the best alternative to Property Management in Seattle, Redmond, Oakland, and many more cities across California, Florida and Washington State.
Maintain a good relationship with tenants


How easy is it for your residents to get in touch with you or your property manager? Being slow to respond to questions or requests can be frustrating for residents, who may consider moving elsewhere. 
This is why Belong offers 24/7 concierge support to both homeowners and their residents. No question is too big or small, no time is inconvenient. It's one of the many reasons why more than 73% of Belong residents renew their 12-month lease. 
Learn More: Good Tenant-Landlord Relationships: 6 Tips for Self-Managing Homeowners
Don't wait until the last minute to ask about lease renewal


If your residents are planning to move out, it's better to be informed so you can make plans for reletting. Get in touch with residents 60-90 days in advance and ask if they are interested in renewing their 12 month lease. If they are, great! If not, it gives you an opportunity to find out why and rectify the situation, or start planning on your pricing and marketing strategy when it's time to put the home back on the rental market. 
Be mindful with rent increases


When a lease is coming up for renewal, it's a good idea to reevaluate the market and the value of your rental home. But, be mindful that large hikes are a quick way to send residents packing. If you have respectful residents who pay the rent on time, it's worth taking their value into consideration before you adjust the price. Slower and more consistent yearly rent increases in line with inflation are easier to budget for than waiting for a few years and increasing by too much. 
Better long-term tenancy, on your terms
Belong is simplifying the rental experience across the US and helping more homeowners reach their financial goals on their own terms. For people who want a completely hassle-free home management experience with guaranteed rent and 24/7 concierge service, check out Belong PRO.
If you prefer to keep control over your own property management, BelongX can provide the financial security you need to keep your cash flow and long-term tenancy running smoothly. 
Undecided on what you need for your rental home? Check out this handy side-by-side comparison.
Mel Kershaw is a Content Lead at Belong. With an extensive background working with technology companies including Eventbrite and Yelp, she's always looking for ways to create educational and informative articles that simplifies tech and solves problems for her audience.